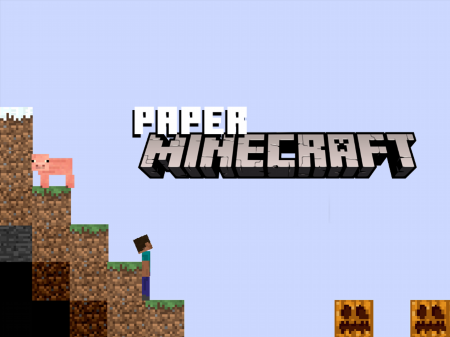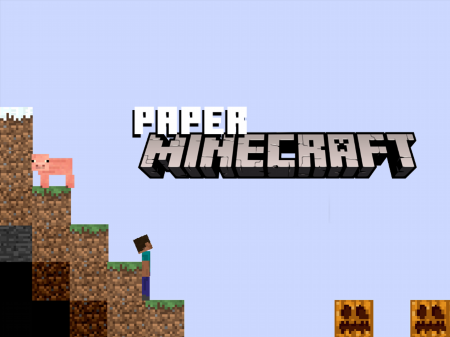 The global success and status of the cult Minecraft project haunts numerous studios that offer their own versions of this wonderful game. And if in full-scale projects it is impossible to borrow ideas from another game so openly, then in browser projects this is a very common strategy, as evidenced by the constant replenishment of the genre with new games.
Paper Minecraft is one of the clearest examples of how you can create a really simple yet incredibly interesting game that will delight you with an entertaining storyline or an opportunity to create. If you've been looking for a project that will allow you to briefly switch from everyday worries, then Paper Minecraft is worth your close attention!
The game is represented by three modes at once, among which you can choose the classic platformer, survival mode, or sandbox mode. Each of the modes has its own set of features, but the sandbox mode will give you complete freedom of action. In it, you are not limited either by time or resources. You can create as you like.
The project was implemented in the best graphic traditions of 8-bit consoles of the 80-the 90s of the last century. Choose the most interesting mode for you and forward to achievements!
How to play?
Character control is implemented in a combined mode. Movement is activated by the navigation block of keys (arrows) and duplicated on the classic game layout (ASDW). The action is performed by clicking on the left mouse button. Move the cursor over the required block and press the left mouse button to operate this block. Active item slots are activated by a numeric block (from 1 to 0).