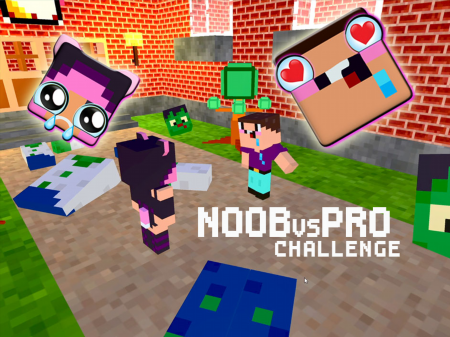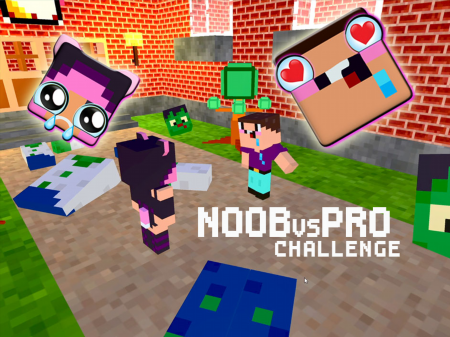 The presented game invites users to plunge into an incredible world of adventure, which is a huge number of different locations, numerous skirmishes with opponents, and well-thought-out fight logic. The Noob vs Pro Challenge combines arcade fighters, platformers, and RPG games, and all this is implemented in the entourage of indie pixel graphics, which is so popular among the modern gaming community. Do you want to start your exciting adventure that pleases with a high degree of detail and complexity? Then launch the game, choose a weapon and start your journey.
You start the game in a special location where you have to confront monsters, which are called noobs in the game. Your goal is to destroy them all, collect the maximum number of bonus components, and find the final location of the level. Only when all mandatory tasks are completed, the system will allow you to finish the current level and move on to the next one.
The game has many various types of weapons that you can use at your own discretion. Some opponents are better and more convenient to eliminate with a bow, and it is much easier to get rid of a crowd of enemies with explosives.
How to play?
The character is controlled via the WASD key block with duplication to the navigation arrows. The attack is performed by pressing the left mouse button. The choice of weapons is performed via the digital block 1-9.