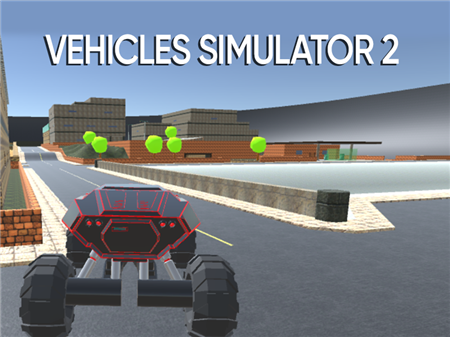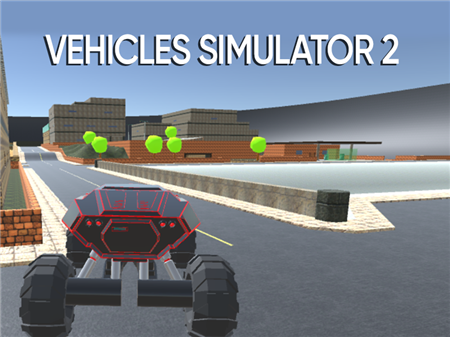 Are you eager to try your hand at a car simulator without any additional conditions, requirements, and other competitive elements? Vehicles Simulator 2 is presented to your attention, such a game will fully plunge you into the mechanics of control of various vehicles. It's an ideal solution for those who want to acquire some theoretical driving skills.
Vehicles Simulator 2 is a modern simulator that does not overload the user with many additional driving details. However, the most important aspects are taken into account and you will get the opportunity not only to direct the vehicle in a certain direction but also to interact with the most important controls. In other words, you will have to switch the light, use the turn signals, use additional organs (hand brake and gearbox).
You can control the vehicle on an automatic gearbox, or you can try using a manual gearbox. In any case, try both options in order to understand the mechanics of each type of transmission.
The game has an element of damage to the car. The indicator is fixed in a percentage ratio, which affects the running capabilities of a particular car. Among other things, some types of vehicles are much more durable than others. Therefore, try different types of cars and do not hesitate to load them to the fullest. The main thing to remember — everything that happens in the simulator should not be repeated in real conditions. Be careful while driving and don't take risks!
How to play?
Controls for driving the vehicle is rendered in the keyboard. The main directions of movement are regulated by the navigation buttons. Brake and gas are indicated by the up and down arrows. The hand brake is activated by pressing the Space button. It is worth paying attention to its use since it is very sensitive and can dramatically change the path of movement if you use it at high speeds.
You can get into the car by pressing the "T" button while being at the vehicle. The light is switched on by gradually pressing the "L" button. Pressing the button again will change the lighting mode. Turn signals are activated with the "Q" and "E" buttons.
Otherwise, the control of the game is made in the graphical interface of the game, and with each function, you can interact via the main mouse controls. For instance, if you want to change the time of day, then just click on the corresponding icon at the top of the screen.