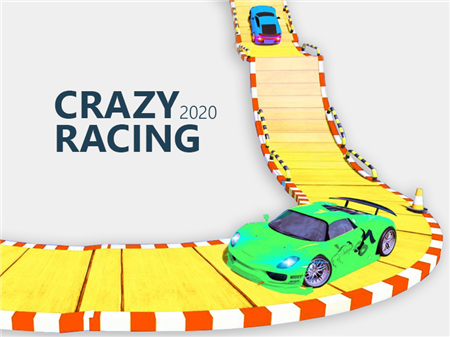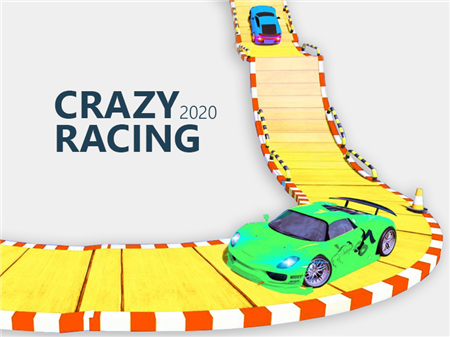 This is an excellent option for those users who adore races, quests, and other games where you need to perform a certain order of actions. The project is in high demand among gamers of all ages and is one of the most visited this year. Crazy Racing 2020 has become a real discovery for those who have been looking for an interesting and exciting project for a long time, which will allow them to escape from the daily hustle and bustle and for a while plunging into the atmosphere of crazy races, where, in addition to winning, you need to take care of your survival. Are you ready to try your luck? Then get behind the wheel and start the engine!
Crazy Racing 2020 is a striking representative of a series of games where the user needs to closely monitor various dynamic objects on the track and do everything to win the race. Although it is worth noting that the goal to come first is far from a priority. First of all, you need to watch out not for opponents, but for numerous obstacles, a collision with each of which does not bode well. The game does not have a system of life points or checkpoints, as is often the case in similar projects of this genre. If you run into any obstacle at least once, you will instantly lose and you will have to go through the current level from the beginning.
In such conditions, it is much more important to monitor not your own position on the track, but be careful with the traps. In the end, computer opponents often make mistakes, and even if you get to the finish line in the tail of a group of racers, then you shouldn't despair at all. With a high degree of probability, your opponents will make a mistake and now you are the only survivor of this challenge, which means you are the winner.
How to play?
All controls in the game are integrated into the graphical interface and controlled by the mouse. You cannot influence the direction of the vehicle in any way. All you can do is brake instantly. The movement speed is changed by simply clicking on the left mouse button. As soon as you release the left mouse button, your car will drive further.