Quad Bike Traffic Racing Mania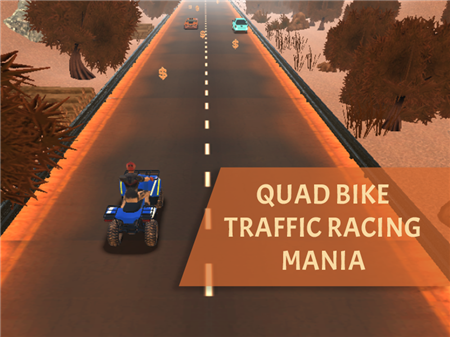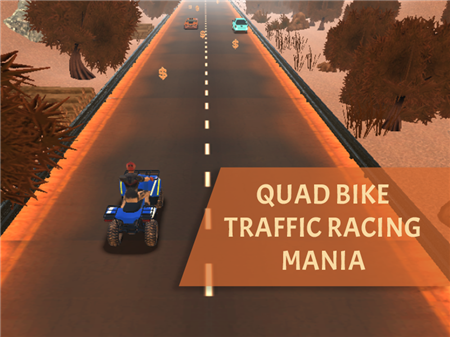 Quad Bike Traffic Racing Mania
Quad Bike Traffic Racing Mania is not just another driving simulator, which is built around the simplest maneuvers and the need to collect money. This is an extremely popular and well-thought-out project that pleases with its mechanics, excellent graphics, and pleasant controls.
The game was created as a simple simulator that allows you to escape from everyday worries and get carried away with a new game for a while. But for many people, Quad Bike Traffic Racing Mania has become a real outlet that lures for long hours of active gaming. If you love modern computer racing even a little, then this game is worth your close attention.
You are driving a quad bike, which is equipped with a powerful enough engine and can maneuver in heavy traffic without any problems. You do not need to drive a certain section of the track or achieve any specific goals. All you have to do is keep a close eye on the flow of cars, collect money, and prevent accidents.
If you collide with passing cars at high speed, the game will end, and the system will award you the earned amount of points and money. The longer you skate, the more money you will earn. Collect a certain amount of in-game currency and buy yourself more powerful vehicles.
How to play?
The quad bike is controlled using the navigation keypad. The up/down arrows control acceleration and deceleration, respectively. Arrows "left/right" regulate the movement of the vehicle to the sides. All controls are duplicated on the classic ASDW key block.