Flying Motorbike Driving Simulator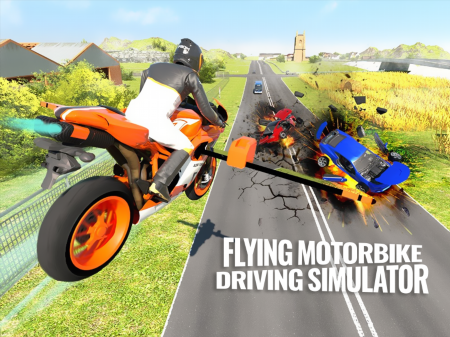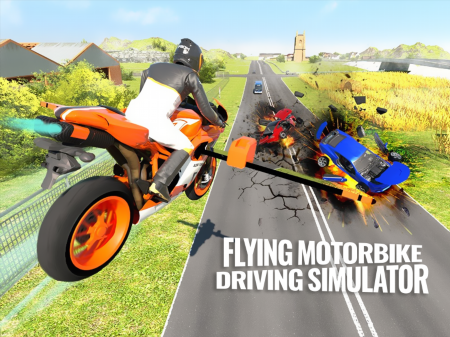 Flying Motorbike Driving Simulator
If you are keen on modern racing simulators that delight not only with the classic format of the game but also with other features, then Flying Motorbike Driving Simulator will definitely appeal to you. In the presented game, you can fully enjoy both a simple ride through the open world and the performance of various tasks that bring special zest and interest to the process.
The project received high marks from users and became very popular. Special attention is paid to the fact that the vehicle you control can fly, which makes this game unique and distinguishes it from competitive projects. Do you want to try yourself behind the wheel of a flying sports bike? Then boldly launch the game and start earning!
The game takes place on city streets where you can drive wherever you want. On different sections of the road, there are bonus components stylized as a dollar sign. By picking up such an item, you will receive a certain amount of money that you can spend in the garage on purchases and improvements. Among other things, on the map, you can find information components, approaching which the system will offer you to take the task to complete. All this creates a unique atmosphere in the game that will allow you to just relax and have fun.
How to play?
The motorcycle is controlled via the WASD key block. Flying is activated by pressing the F button, landing - G. If you want to shoot at targets in front, then press the Q, and E buttons.