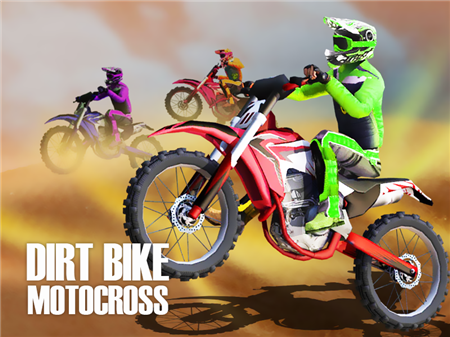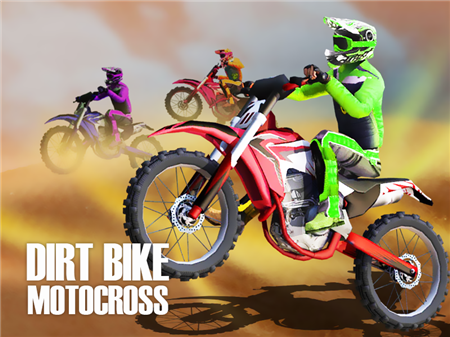 A long time ago, games appeared on mobile platforms where the user had to balance on a motorcycle on very difficult roads, which in some places resembled not roads, but mountain slopes. The essence of the game was that the more correctly the player kept the motorcycle on one of the axles of the wheels, the better they passed the distance. In the original game, the main task was not to roll over and always stay on both wheels and it is worth noting that this was a real hit that captivated the hearts of millions of players all around the world.
Dirt Bike Motocross was the continuation of this project, being a real evolutionary leap in the field of design, atmosphere, and gameplay. Now you don't have to compete with nature to keep your bike in a level position. Now you will compete with other racers from all over the world!
To begin with, the system will prompt you to select a motorcycle. If you are a new player, then you will only have a basic model of a motorcycle at your disposal, which won't be enough. However, if you win regularly, you can buy a more serious vehicle for the proceeds.
Together with you, real users will ride on the track, not computer opponents, which significantly increases not only the complexity of the game but also adds interest to the confrontation. The higher your place in the overall standings at the finish line, the more money you win and the faster you can change vehicles.
How to play?
The motorcycle is controlled by the navigation keys. The down arrow is responsible for moving forward. The right/left arrows tilt the motorcycle in the direction of one of the axles. Keep your racing motorcycle as straight as possible against the track and you will be able to get the best out of the vehicle.