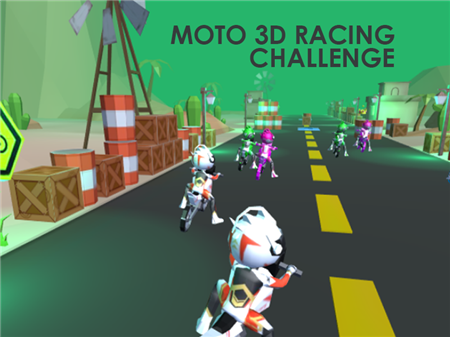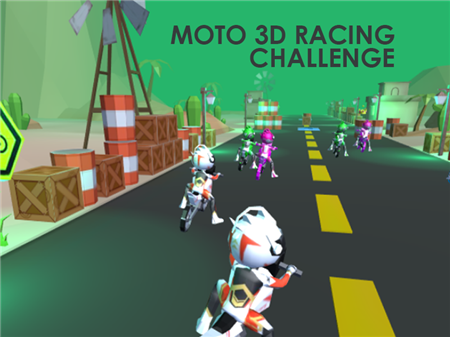 Various motor simulators have always been and will continue to be popular. There are several reasons for this amazing phenomenon, but first of all, we would like to note the dynamics and staginess of the games. And that's what we all love so much about motorcycle racing. The presented project has become one of the most popular on the market and has received a huge number of positive feedback from users. First of all, this became possible due to the extremely simple game mechanics and the ability to easily play when you want to escape from the daily hustle and bustle. A huge number of users found their hobby in Moto 3D Racing Challenge. We offer you to join this community! Become the best racer in your own region and set new records!
The main feature of Moto 3D Racing Challenge is the need to participate in races over and over again and earn coins. Even though the main goal of any racing simulators is to win, here you will have to work more on the economic component. The reason is very simple - for the money, you will be able to improve your motorcycle, which will lead to victories as a result. Until you reach the required mark in financial condition, it will be extremely difficult for you to win on any of the tracks. However, as soon as you upgrade your garage, then victories will flow like a river, and money will be made even easier.
How to play?
Game control is extremely simple and comes down to the mouse. The direction of movement is indicated by the position of the cursor. Forward movement (analogous to the throttle stick) is activated by simply pressing the left mouse button. If you release the left mouse button, the motorcycle stops instantly. The system is quite sensitive to sharp movements on the map and performs all movements with the highest accuracy.