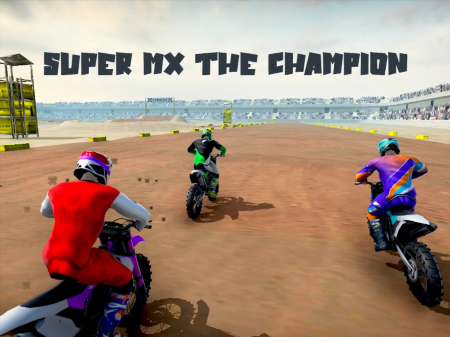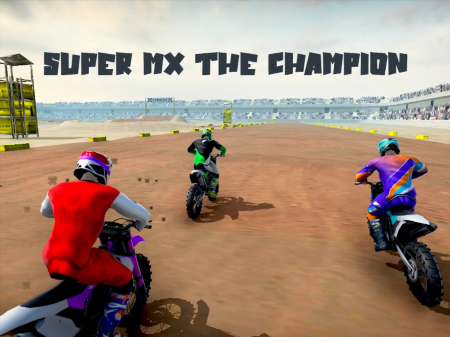 The presented project is one of the most dynamic, atmospheric, and exciting on the browser platform. All this allows users to fully enjoy all the delights of a racing simulator. It is also worth noting that outside of full-length game projects that are released on PC and consoles, it is extremely difficult to find a really worthy motor simulator, and this adds additional points to the asset of the Super MX The Champion project being in demand. Are you ready to show everyone the real mastery on the track? Then get on the bike and start winning.
You are participating in a competitive race that consists of several laps. Your task is to get to the finish line first. However, this is not as easy as it might seem at first glance. Firstly, you will be constantly interfered with by rivals and it is worth noting that if you are pushed, then you can lose your balance and fall. Secondly, the control in the game, although arcade, is implemented with a claim to physics. Thus, you will not be able to steer easily on sharp turns and you will have to seriously "work on the steering wheel" to stay on the trajectory and not lose speed.
Among other things, it is worth noting that the system will not reward you for taking a shortcut on the track. If you plan to take a shortcut in every possible way, then these cunning maneuvers will not be counted and the system will throw you back, which will not add to your chances of winning. The surest way to win a race is to drive by the rules, showing everyone what real speed and the wonders of agility are.
How to play?
The game controls are integrated into the ASDW keypad. The W/S buttons are responsible for acceleration and brake, respectively. The A/D buttons are responsible for turning your bike left/right. The control is duplicated on the navigation block of keys (arrows).