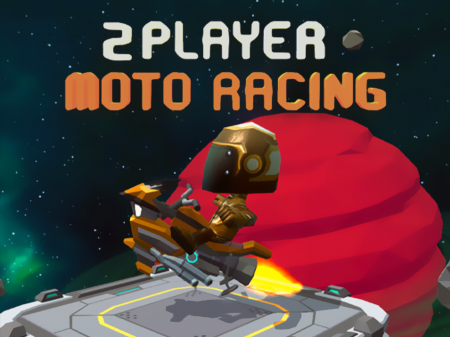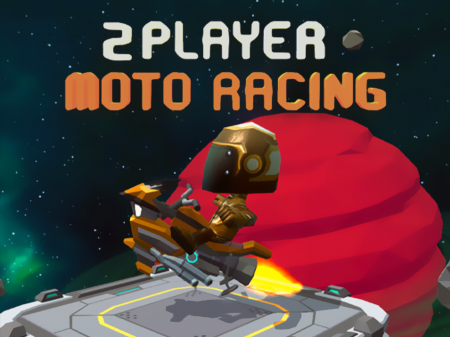 What is great about this game is that although it corresponds to a racing simulator, it is definitely different from everything you are used to. The project stands out from the others due to its cheerful entourage, rather complicated mechanics, and incredibly attractive graphics that attract attention.
The project has collected a large number of positive reviews and has become one of the most sought-after and popular in the world. Among other things, the game offers both a single level of play and the ability to play with a friend on the same computer, which opens up completely new opportunities for gamers. The 2 Player Moto Racing is not just a fun game with a cooperative mode of passage, it is a great example of an arcade moto simulator with a competitive element.
You control a futuristic motorcycle on which you need to cross the track and come to the finish line as a winner. The game is very harsh and is characterized by the absence of strict rules. You can do whatever you want - push opponents out of the way, overtake everyone as you like, or just kick opponents with your feet, pushing them into a cliff. Anything to get out of the race as a winner. This is the very case when all means are really good in the struggle and, above all, for victory!
How to play?
The motorcycle is controlled via a block of navigation keys. Arrows to the right/left are responsible for the direction of movement, and up/down - for gas and brake, respectively. You can kick the enemy with your feet by pressing the X and C buttons. Left Shift activates the acceleration, and the respawn is turned on by pressing the H button.