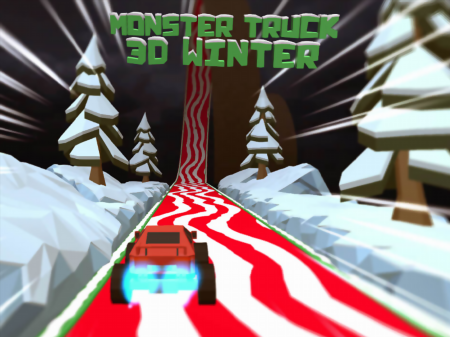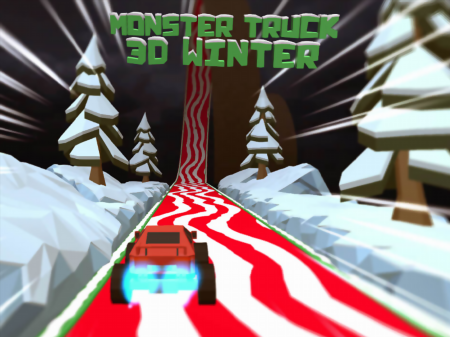 The presented game is a good example of how to implement high-quality, modern, and interesting browser-based racing simulators. The project was designed taking into account a high level of dynamism and a colorful atmosphere.
Thanks to this set of characteristics, the game received a huge amount of positive feedback on the Internet and became very popular among specialists. This is what made the Monster Truck 3D Winter one of the best and most versatile browser-based ways to escape from everyday hustle and bustle and plunge into new racing realities for a while.
The project is a classic racing simulator, with generally accepted mechanics and controls. The goal of the game is to reach the finish line as quickly as possible while collecting as many game points as possible along the way.
Points are earned by collecting various bonus components or due to special driving skills. For instance - a long drift on the track brings quite a lot of points, but a long drift is very difficult to complete, given the need to maneuver on the track.
The game has both a solo mode and multiplayer, in which you have an opportunity to compete with your friend for the championship and you can do this while sitting at the same computer.
How to play?
Game controls are mixed. All menu items are interacted with using the mouse. Direct the mouse cursor to the required component and activate it by clicking the left mouse button. The truck is controlled either by the navigation key block or by the WASD keys.