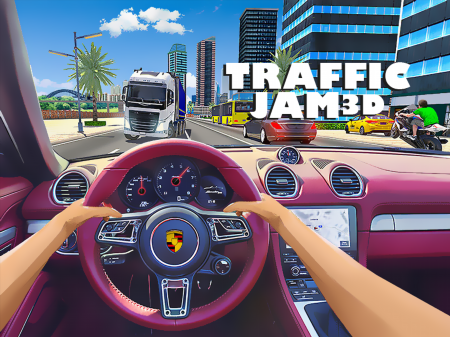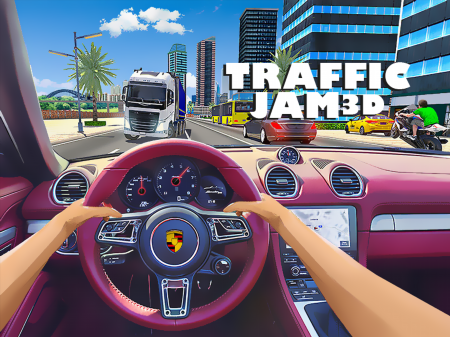 Among a large number of different racing simulators, Traffic Jam 3D not only occupies a special place - it differs from the vast majority of all the most common projects that are now popular. The game offers the user a completely different look at the mechanics of driving and the place of racing. If in other games you need to compete with incredibly fast opponents, win championships, or set new speed records on a particular lap, then in Traffic Jam 3D you just need to get out of traffic as quickly as possible and get from one point on the track to another. The presented game is one of the most realistic, despite its arcade component. Ready to test your racing skills in a busy stream? Then get behind the wheel, press the gas pedal, and pull ahead!
The game takes place on a busy highway, which is oversaturated with cars. Your main goal is to get to the finish line in a short period of time, avoiding accidents.
The complexity of the game lies in the fact that the system offers you a limited amount of time to complete the task. If you cope with it, then you will move to a new location, where the task will be even more difficult, and there will be even more cars.
After each completed level, the system will credit you with a certain amount of money that you can spend on improving the performance of your car. Earn money and spend it wisely to win even more efficiently and earn even more.
How to play?
The car is controlled via the navigation keypad, where the side arrows are responsible for turning right/left, the "up" arrow is responsible for activating the gas pedal, and the "down" arrow activates the brake.