Car Eats Car: Sea Adventure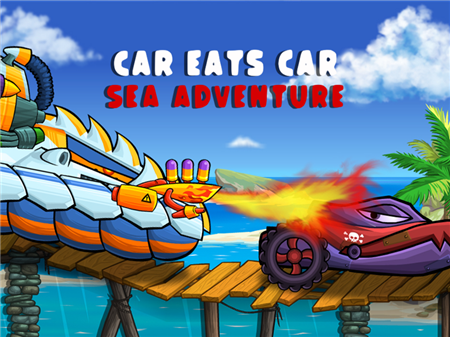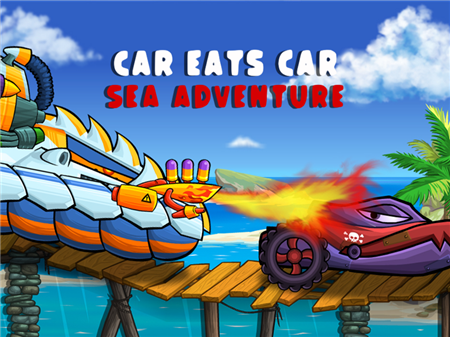 Car Eats Car: Sea Adventure
The name of this game is self-explanatory. Yep, you have to drive the car. And yes, here cars can eat each other. And yes — adventures take place by the sea. However, if you thought that this is where the surprises of the game end, then you are mistaken. This is only the beginning as the most interesting is waiting for you ahead.
You control a monstrous car, which not only looks like a real giant but also represents a danger to all participants in the movement. The goal of the game is to get to the finish line and if other participants of the race interfere with this, just eat them. However, there is one feature — you can eat those you are catching up, which is a very original way to get rid of the enemy. However, if the opponents run into your rear bumper, then you are in a trouble. In such situations, it is best and easiest to break away from the pursuers as quickly as possible.
Locations that you will need to pass are full of dangers and surprises. You should remember that most of the barriers and traps were somehow designed to prevent you from quickly getting to the finish line. However, not everything is so bad. On the map, there are a large number of different bonuses, each of which significantly helps to solve local problems.
Some bonuses increase the strength of your combat vehicle, others increase their speed. One way or another, you get a good way to accelerate and become a winner. However, remember, if you successfully reached the finish line at some of the locations, then to the next level you will be unpleasantly surprised by stronger opponents and these dynamics will increase with each new level.
However, do not be discouraged! Mining numerous resources during the race, you get in-game currency for which you can improve your vehicle. You will have the opportunity to improve such parameters as speed, armor, turbocharger, or damage caused by weapons. In other words, strengthen your own positions on the map and become the strongest participant in this transport bacchanalia. Pump your harvester so that any enemy is afraid of even a simple rapprochement with you, not to mention attempts to destroy you.
How to play?
The control is regulated by the ASDW buttons or navigation arrows on the corresponding block of the keyboard. Handbrake — Space, Turbo acceleration is called by the Shift button.