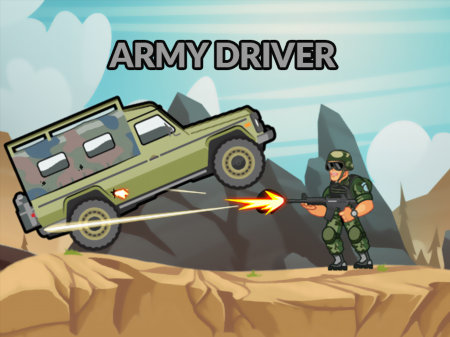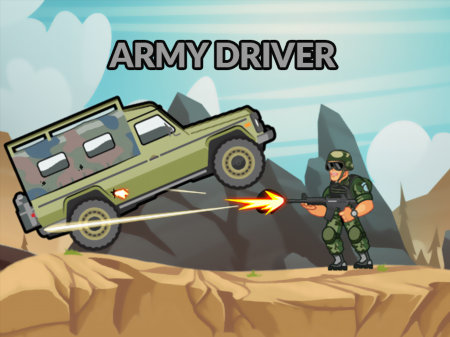 The presented project is based on the genre of arcade games, in which the user is invited to drive a vehicle through difficult road conditions without turning over. However, the Army Driver combined several popular projects at once and added a militaristic twist. The game has collected a large number of positive reviews and has become one of the most popular in the segment.
All this was made possible thanks to the well-thought-out logic, pleasant atmosphere of the levels and dynamically increasing difficulty that will delight you from level to level. The game appreciates not only the speed of decision-making but will also force you to show miracles of dexterity in certain sections of the track. Are you ready to take part in the most exciting race? Then go into the game as soon as possible and start playing!
You control a military jeep and your main task is to get to the finish line of the location. The complexity of the game lies in the fact that on your way you will constantly encounter various obstacles that will force you to carefully monitor the road and control. Each awkward movement, fall, or collision will gradually take away your vitality, which will lead to defeat.
How to play?
The vehicle is controlled either by navigation keys (arrows) or by the WASD key block.