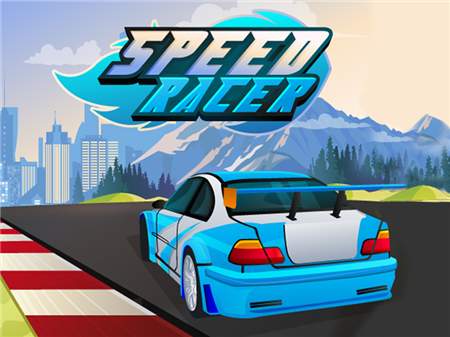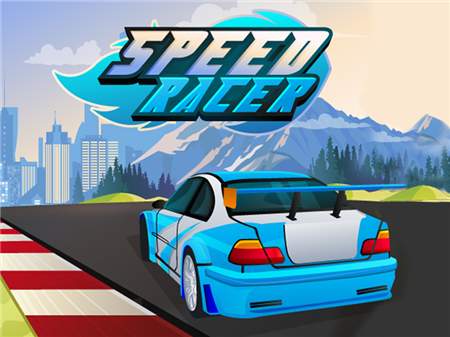 Are you eager to become a real street racer who is not afraid of police harassment and speeding tickets? Speed Racer will give you the opportunity to plunge into such a unique atmosphere. Here you can drive between rows, cut buses and outrun on the right. Yes, you can do whatever you like. And it is worth noting that the better you will cope with the daily tasks of the rider, the better! Here you can do everything that can never be done in real life on the roads! Are you ready? Then let's go!
You drive a sports car that not only pleases your ears with the amazing sound of the engine but also drives perfectly on the road. In terms of speed, such a car simply has no equal and you just need to enjoy your superiority on the road. That's why go to the track, harder push the gas pedal to the full, and rush into the distance for new achievements.
Your car starts quickly enough and without problems holds the maximum speed. However, for all the delights in the world, you have to pay, and for this reason, you will definitely not like the consumption of your fuel. However, fuel icons are often found on the highway, which you need to pick up. Thus, you extend your time on the track and gain more game points.
In addition to everything above mentioned, you will also see Turbo icons. They are marked in blue and will allow the car to accelerate to ultra-high speeds, which it simply is not capable to use without such an improvement. In turbo mode, you will receive many more points and you will have the opportunity to collect more bonuses scattered on the highway. But high speeds can always lead to a high risk of collisions.
Although your car cannot crash, you better avoid collisions, as this will lead to a serious loss of speed, which will directly affect the number of points earned. In other words, drive fast, but carefully monitor your own maneuvers and turns.
How to play?
Driving a car is a classic layout for racing simulators - ASDW. By pressing W you increase the speed, and the S button activates the brakes. Buttons A and D allow you to turn left and right, respectively. The hand brake was not integrated into the game, but it is not needed here. You can drive the car using a standard set of control options.