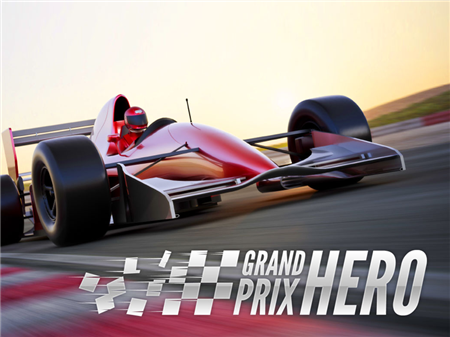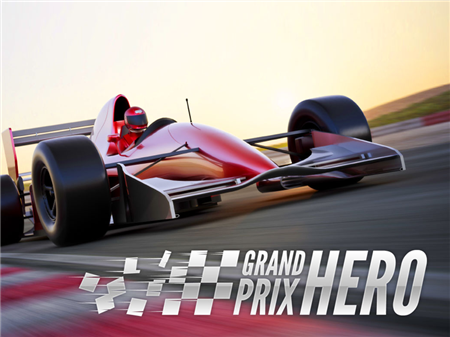 Do you adore lightning-fast speeds, engine roars, and the most exciting races on the planet? Then buckle up and get ready to try your hand at racing the Formula 1 series. Grand Prix Hero is a story that will allow you to climb the winners' podium and try the enormous speeds on yourself.
You are a pilot of a race car that is able to fight for the highest places in the standings. However, it is worth noting that the car could be more powerful, and rivals less agile. But if this does not suit you, then everything is fixable!
The game offers you a series of four races on different tracks. In each of the grand prix, you need to take high places and earn as many coins as possible. Money in the game is the main element because after each of the races you are offered the opportunity to improve the performance of your race car.
When improving, you should think through tactics well and decide what to focus on. There are four characteristics for improvement: maximum speed, traction, speed gain dynamics, and the degree of acceleration from bonuses (boosts). Any characteristic has only four levels of improvement. Each new improvement brings not only a significant increase but also costs significantly more. So carefully allocate resources and relate to the process of improvements with a high degree of responsibility.
If you were unable to win prizes in each of the grand prix, then do not despair. Even if you ended the season without victories, then all the improvements in your car remain for the next season. In the end, you will make your racing monster a real masterpiece of engineering. And then the rivals will begin to seriously fear such a rider. Win the championship and become a real hero of the grand prix!
Remember, collisions with other cars promise you a noticeable loss of current speed. After such troubles, it will take a long time to catch up with the lost time, which takes a split second. Try to avoid any contact and do not move off the track. As soon as the tread of your tire is outside the allowable area, you will begin to lose much at a pace.
How to play?
The car control during the race is regulated by the navigation buttons, about which the system warns the user before each new race. But the main interactions are made via the graphical interface of the game and the mouse.