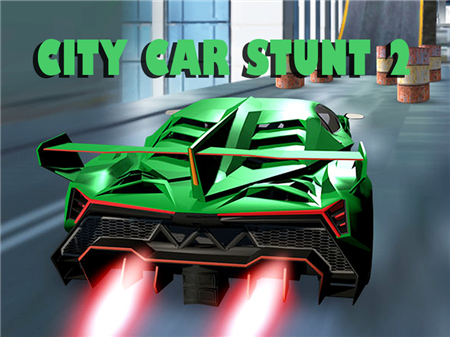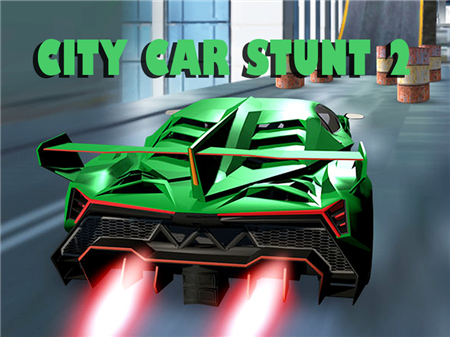 Do you adore driving? So enjoy the speed and drive fast! That's something like this should be for the slogan for City Car Stunt 2. As in the previous version of the game, you have to overcome breathtaking tracks that are replete with an incredible amount of difficulties, obstacles, and are at a tremendous height. What's that for? Who cares? Start the engine and begin to conquer the paths of an unsurpassed game! Everything else is just minor trifles.
Unlike a huge number of similar games, City Car Stunt 2 does not forgive mistakes and makes you literally memorize every segment of the route. This was done not because they could not come up with anything better, but because the game is incredibly complex, and your cars have corresponding dynamics.
It is difficult to imagine a player who, while driving such a powerful monster, will be careful and closely study the situation around the corner. Here you want to press the gas pedal to the floor and enjoy the highest speeds. And if you couldn't overpower the turn, then calmly fly into the abyss and appear at the control point. In the end, you will definitely succeed in passing the level!
After passing the level you will have access to a more powerful car, which will help you cope with the next task without any problems. However, remember - each new sports car has much greater potential than the previous one. And this means that each indentation of the gas pedal into the floor can turn into a potential accident. Although we definitely will not try to persuade you to dump gas.
When you get bored of the single-player game, invite a friend to participate in a breathtaking competition. In this case, you do not have to give the enemy a link to the game. Just share your computer or laptop with him and enjoy the fun together. You simply will not find a cooler, faster, more dynamic, and fun way to ditch expensive cars. A great way to escape from the hustle and bustle of everyday racing gameplay.
How to play?
The car is controlled as in many other racing simulators - choose any method convenient for you, whether it be navigation buttons (arrows) or ASDW buttons. Acceleration Button is (using Nitro) "N".
It is worth recalling that the game provides for multiplayer mode. You can compete with a friend and the control of two cars is distributed between two types of buttons.