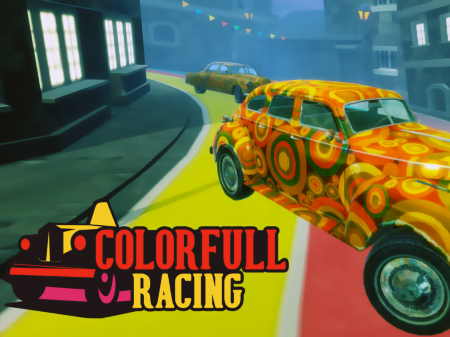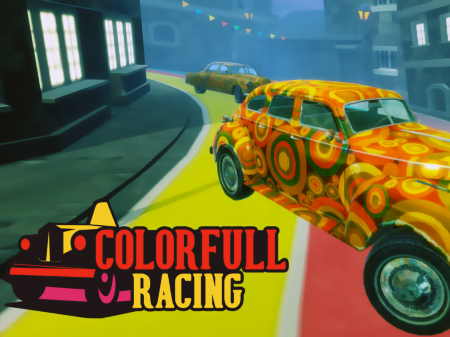 Racing simulators have always been, are, and will be popular due to the atmosphere, competitive element, and the ability to win. However, among a large number of games, there are always the so-called "art renegades", which stand out from the crowd, pleasantly delighting users with something new. Such games often collect the maximum number of positive reviews and the presented game is no exception.
Such a project definitely is Colorful Racing. In addition to all of the above factors, there is an emphasis on beautiful surroundings and a colorful world. If you want to try something new in racing, if you love vintage cars and if you prefer beautiful racing in a browser format, then Colorful Racing is your choice.
Like any high-quality racing game, it all starts in the garage, where you choose your car and its bright design. Although personalization does not affect the speed in any way, a lot of attention is paid to this aspect. To begin with, you can only choose the starting car, in which you have to defeat your opponents. For each victory, the system accrues money, by collecting which you can buy a more powerful car. Explore the tracks, win and set new records on incredibly stunning cars that amaze the imagination with a riot of colors.
How to play?
The car is controlled via the navigation block of keys, where the "left/right" arrows are responsible for the direction of movement, "up" is responsible for the functions of the gas pedal, and "down" - the brakes. Pressing Space activates the acceleration, which has a limit. Manage your nitrous oxide injection carefully.