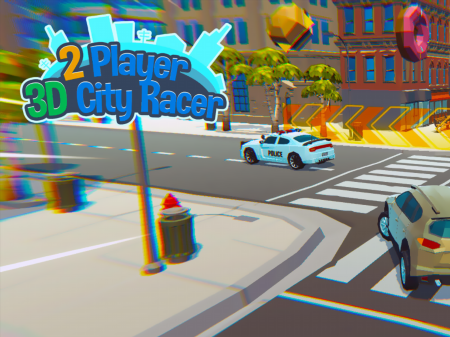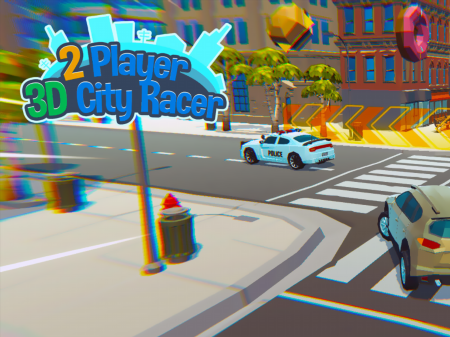 The presented game is an excellent racing simulator, which is not only well implemented in terms of atmosphere, but also perfectly repeats the mechanics of racing on a PC. This is an excellent choice for those who love city racing on stock cars and special vehicles. Unlike supercars, here you can enjoy plenty of realism and the usual state of affairs on public roads. Only in 2 Player 3D City Racer there is an exception - here you are chasing an enemy and you are not interfered with by city traffic, police, or anyone else. Pure sport, but not without city driving features.
First, you need to decide in which mode you wish to start playing. You can enjoy the solo game, or challenge your friend, who will be with you at the same computer. In this case, the rules of races will always be unchanged. You need to win at each level and only after winning the race, the system will let you go to the next level.
The complexity of the game is due to urban conditions, which means that during the turn you can easily crash into a bench on the side of the road, or into a parked car. However, without trying to take shortcuts, it will be extremely difficult for you to win. As in many other games, attentiveness and accuracy behind the wheel play the main role here.
How to play?
The car is controlled via the WASD key block. For the second player, a block of navigation keys (arrows) is available.