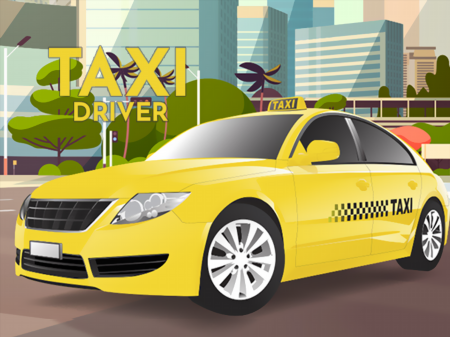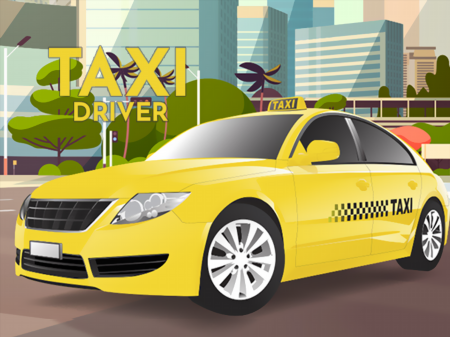 Various simulators in a browser format are very rare in the modern market of the gaming industry. It is for this reason that Taxi Driver is in the highest demand among a large number of users. Here you can learn basic driving techniques and understand how the car behaves when taxiing, accelerating, or braking. Naturally, all this has only a distant idea of ​​​​real driving, but this idea is more than enough to form a superficial impression. Ready to try your driving skills? Do you want to work as a taxi driver? Then Taxi Driver is definitely your game!
You drive a taxi car and your main task is to transport passengers. First, you will need to get to the landing site of the first person and this place will be indicated by a yellow arrow. In order to put someone in the car - you will need to successfully park in a special place, which is indicated by a yellow square. After that, your client will sit in your car and you will need to take them to the drop-off point, indicated by a navigation arrow that will indicate the direction of travel.
If you hurt a passenger, you will immediately lose. In addition to all of the above, you can not also hit any objects or cars. Each hit will take off half of the star. There are three stars in total. When you run out of stars, you will lose.
How to play?
The car is controlled via the WASD key block.