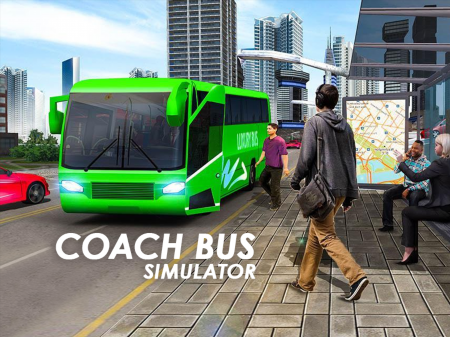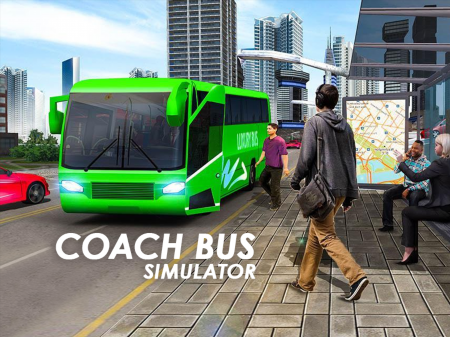 Coach Bus Simulator, unlike a large number of browser games, is distinguished by the need for careful calculation of various actions and utmost care. You are entrusted not only with driving a bus but with a vehicle, which is obliged to comply with all traffic rules during transportation. Moreover, you will have to monitor safety for both drivers and pedestrians. The game is rich in various events and provides a huge number of different actions. So roll up your sleeves, start the engine and go on the route!
You drive a bus of a very impressive size. The developers took into account some features of the physics of controlling such a massive transport, so the first time it will take you to adapt. If you are used to the simplicity of driving vehicles in other games, then in coach-bus-simulator you will have to relearn how to drive a virtual vehicle. Consider the long braking distance and the features of the removal of the body when cornering. Each thoughtless maneuver can be an unpleasant surprise for you, which will force you to interrupt the route.
The main goal of the game involves the transportation of passengers between the specified waypoints. The game does not bind you to a specific route, it only obliges you to arrive at your destination. Which way to follow you - you decide. On the road, you can expect a lot of trouble, in the form of traffic jams, the folly of other road users, or overly impudent pedestrians. It is worth remembering that the simulator extremely accurately repeats actions in real conditions. So if you accidentally provoke an accident or collision with a pedestrian, then you lose. Take into account every little thing and be extremely careful on the way.
Also do not forget that you drive a bus of gigantic size. Each turn or maneuver can lead to unpleasant consequences so actively use a camera that will show you the situation around you from different points of view. This will greatly help to avoid accidents and other unpleasant surprises.
How to play?
Game control is hybrid. Most of the interactions are carried out through the graphical interface of the game (start/stop the engine, changing camera mode, etc.). But the bus is controlled by the ASDW buttons, where A and D indicate the direction of rotation of the steering wheel, and W and S are responsible for acceleration and braking, respectively.