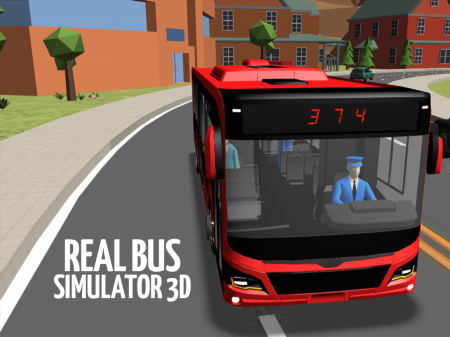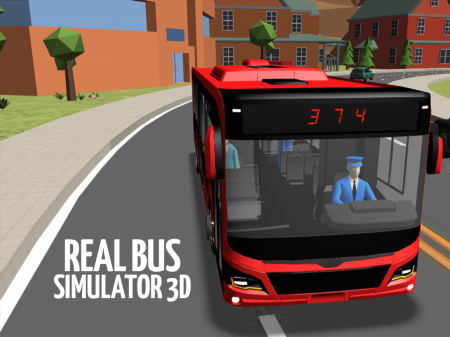 The Real Bus Simulator 3D is one of the brightest representatives of browser-based bus simulators that attract the attention of a large number of users. The project has become a great example of how you can create a great game based on basic mechanics and at the same time make this game incredibly popular in the gaming community. If you love passenger transportation, you like driving simulators and you want to try yourself as a passenger bus driver, then Real Bus Simulator 3D is your choice. Get behind the wheel and start completing tasks for transporting people.
The game takes place on the streets of the city where your regular bus runs. The task is to drive up to various bus stops, collect all the passengers and take them to other stops. The complexity of the game lies in the fact that with each new level, the tasks will become more complicated and become more pretentious. If at the beginning of the game it will be enough for you to simply pick up, and then unload people at two points, then a little later you will need to complete tasks for speed. Among other things, the game cannot create various emergencies that are not allowed. With each new level, the system will give you new tests, which add interest to the game.
How to play?
The game is controlled by the WASD key block, with duplication to the graphical interface with which you are able to interact with the mouse.