Car Eats Car: Underwater Adventure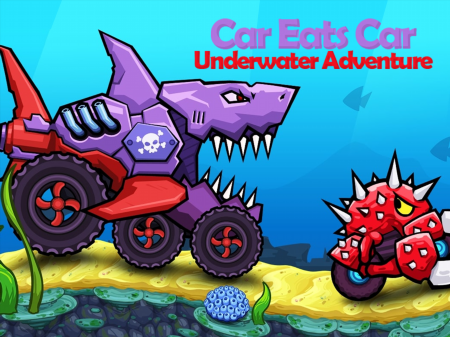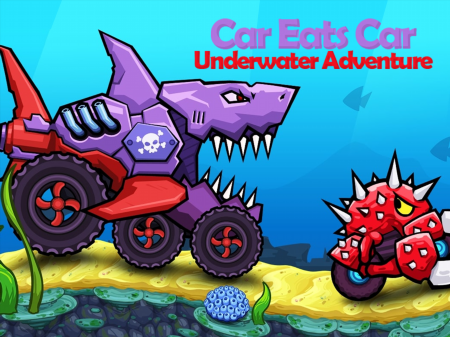 Car Eats Car: Underwater Adventure
The presented project is another interpretation of the adventure arcade platformer, which is implemented in an interesting and incredibly atmospheric underwater game. The Car Eats Car: Underwater Adventure gained a lot of popularity due to the combination of several iconic projects at once, each of which captivated users with its own set of advantageous factors. If you have been looking for something that will allow you to plunge headlong into a completely new world, then you are in the right place!
The game takes place in the depths of a beautiful and bright sea, where you control a car that is stylized as a shark. However, the fact that you are playing as a sea hunter does not mean anything at all. You are constantly pursued by various hedgehog fish, floating sawfish, many other inhabitants of the ocean, and other ill-wishers. In such conditions, you need to get rid of the chase as quickly and efficiently as possible and get to the finish line of the location as quickly as possible.
Collect crystals, and bonus components, replenish your energy, and drop bombs on your opponents. However, remember - any use of weapons has its limit and you should dispose of each bomb or acceleration wisely and at the right time, otherwise it will be difficult for you to win. But by improving your transport, you will significantly increase the chances of dominance in this amazing underwater world.
How to play?
The game is controlled via the WASD key block. Bombs are dropped by pressing the Space button, and acceleration is activated by Shift.