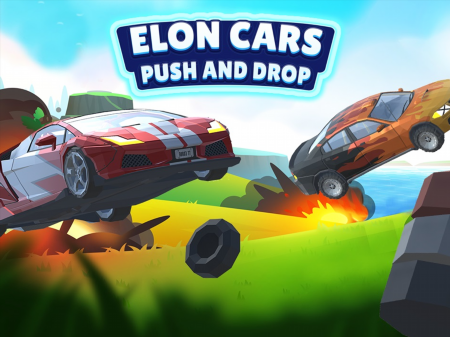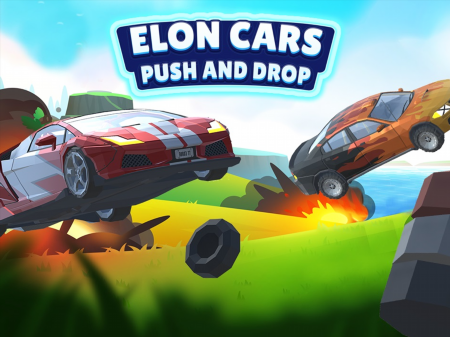 It's another project of the "drop farther" genre, which involves sequentially shooting some objects in order to throw them as far as possible from the starting point. And even though the games of the genre are not replete with a special variety, they still enjoy steady and constant demand from the gaming community.
The Elon Cars: Push and Drop went a little further than 90% of all competitors. The developer left everyone's favorite principle of the game but implemented the project itself in an incredibly attractive 3D format, which is fundamentally different from everything we are used to. Now you have to "shoot" into the distance with a car, and records will be set depending on how far your transport "projectile" jumps.
The essence of the game is very simple - you are given a first car that is ready to accelerate, drive onto the springboard and make a long jump at full speed. The goal is to jump as far as possible and preferably not into a large cluster of various objects that can stop you.
In order to jump as perfectly as possible, you will need to carefully calculate the moment, make sure that the capacity of the car is at maximum, and the wheels are pointed clearly in the direction where you want to be. Make long jumps, earn money and use the proceeds to improve the performance of your car. If you use the full potential of the car, then just save up money to buy a new one.
How to play?
You don't need to drive a car. All you have to do is to choose the moment to start, which is done by simply pressing the "POWER" button. The system will do the rest automatically. Pressing the button, like any interaction with menu items, is performed with the mouse. Direct the mouse cursor to the desired object and click the left mouse button.