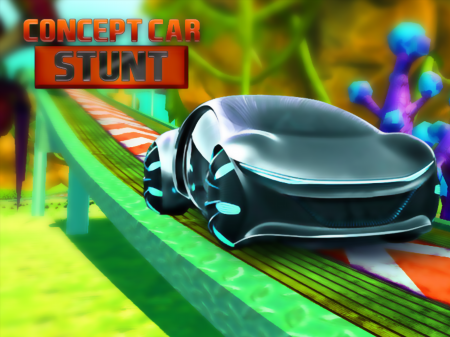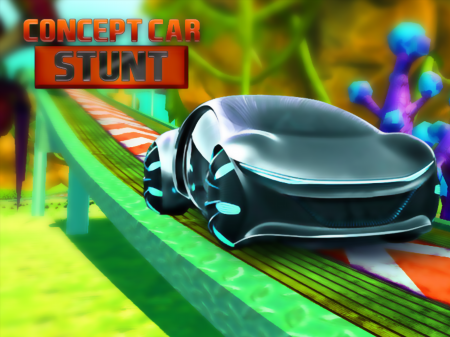 Many modern game developers pay great attention not only to the mechanics or storyline but also to the design of the outside world. But the fact that users especially appreciate the unique combination of genres and completely unusual locations is a fact. It is for this reason that the developer of Concept Car Stunt decided to integrate the entire gameplay of the project into a kind of fabulous or alien world, where each object pleases and surprises at the same time.
The essence of the game is incredibly simple - drive around the location, collect coins, and show excellent results in terms of your driving skills. Use the earned coins to improve the capabilities of your racing car, which is conceptual. If you have long wanted to feel what it is like to be a concept car driver, then feel free to get behind the wheel and start test drives.
You have no time limit. You simply drive an incredibly cool and agile vehicle that can show miracles of actually driving and drifting. Each movement is counted by the system and you are awarded game points for your driving skills.
The map contains a large number of different ramps and other figures on which you can ride. On each of these ramps, you will find a large number of coins, collecting which you refill your private account. For the proceeds, you can buy a new car and show a master class on driving it. Each car differs from another in both the degree of controllability and several other characteristics.
How to play?
The car is controlled via navigation keys (arrows) with duplication on the ASDW key block. Choose the most convenient way for you to drive and show everyone how to drive a new generation of concept cars.