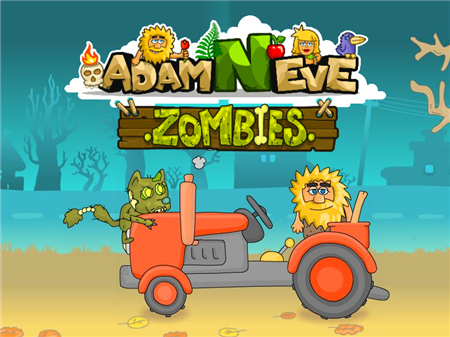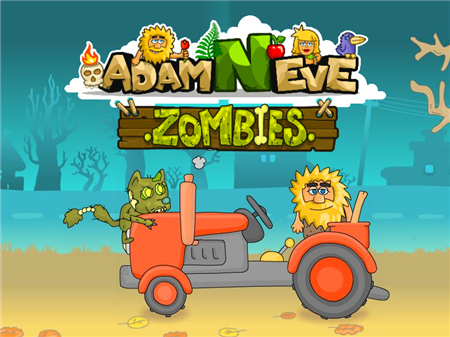 It's another wonderful part of the game about Adam and Eve, where you have to face new adventures and completely unexpected enemies. What Adam did not have to face, but your character has not yet got involved in a direct confrontation with zombies. However, as you know, everything happens for the first time and you have to try your hand with walking zombies, who strive to taste Adam's brains.
The game is a continuation of a series of special projects that are not numbered in sequential numbers but are issued in a separate series. However, this in no way negatively affects the popularity of the project and the zombie series has become expectedly in demand. The project gathered a huge number of positive ratings and was highly appreciated in the comments on various specialized resources. People in every possible way share their experience, give each other advice on how to pass one or another level. In a word - a heated discussion of the gameplay of a project indicates its high popularity.
First of all, it is worth noting that the series of Games about Adam and Eve has never been so intense and the reason for this is the limited time for performing various tasks. If before you were given enough time for leisurely gameplay, which allowed you to slowly solve several problems, now you are seriously limited in time. Every second of delay allows the zombies to get closer to you and if you do not have time to do what is necessary, then you will simply be eaten.
Now every moment counts and you will have to search for a solution to the problem over and over again to escape from the zombies. It is worth noting that you can't attack enemies. All you have to do is run away. And that will be your main task.
However, not all levels will require you to rush. Some locations allow you to calmly go out and, according to the good old tradition, find a solution to the problem without haste. However, there will be less and less such levels as you progress, which will increase the tension in the game. But it is precisely this that is the very feature that was enjoyed by a huge number of users all over the world.
How to play?
The game is fully integrated into the graphical interface. You are able to interact with any objects by directing the mouth over them and clicking on the left mouse button. Some active components will hide behind others so try to click on things several times.