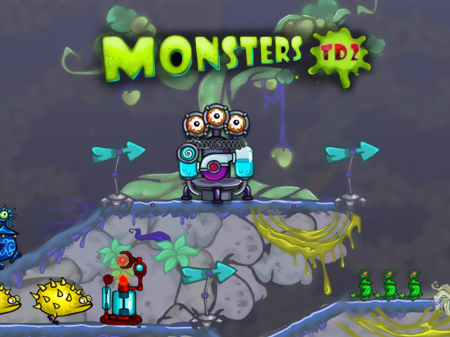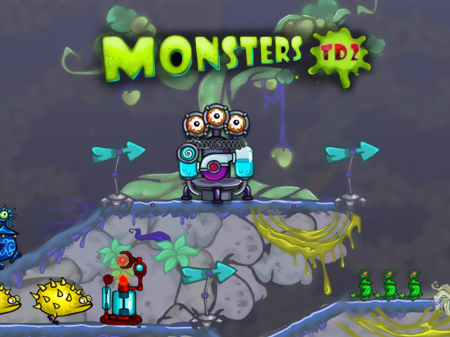 The emergence of such a genre as TD has opened up to the world a whole list of new games, each of which lures users into long hours of gameplay. Among countless projects, Monsters TD 2 occupies a special place. Firstly, the game is implemented on a browser platform, which gives it access to a huge audience. Secondly, here you will not have to go through different levels, but throughout the game, you will have to defend one specific location, which adds interest.
If you love games of the genre and want to take a break from your business for a while, then the Monsters TD 2 will surprise you. Launch the game as soon as possible and get ready to destroy a large number of opponents.
Before you is a static field on which there are interactive points, starting and final locations. Monsters periodically move from the starting location toward the final one. Your task is to prevent 20 monsters from reaching the final location. If you miss 20 monsters then the game will be over.
On the points you can place defensive structures that will effectively shoot enemy units, preventing them from reaching the target. Each tower has its own characteristics and capabilities. Choose one or another means of protection in different parts of the map and get an advantage over enemies.
The peculiarity of the game is that for each killed monster you will receive money, for which you can buy new towers or improve existing ones. If you no longer need one of the towers, then you can always sell it, and put a more expensive and effective defensive structure in its place. Towers can only be placed on special points.
How to play?
Any interaction with towers, points, or menu items is carried out via the mouse. Moving the camera view can be performed with the WASD buttons.