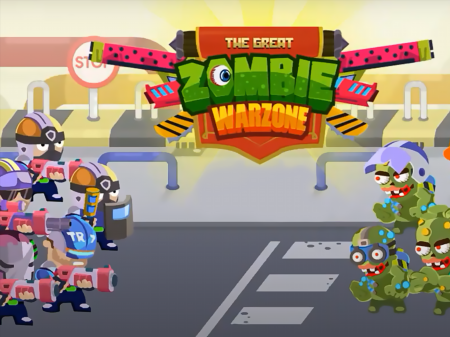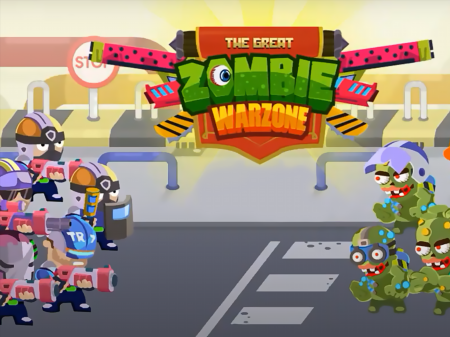 Tower defense games have gained popularity due to several main characteristics. First of all, this is a simple mechanic that is understandable even to the most inexperienced users. Just build towers and set up a simple line of defense to keep enemies at bay. Among other things, the genre provides for a gradual increase in the complexity of the game, which also keeps you in good shape and pleases with dynamics. Well, a certain competitive element, which provides for new records and new achievements, deserves special attention. And if you adore this kind of entertainment, then The Great Zombie Warzone is definitely worth your time. Try your hand at a completely new entertainment for yourself!
The game takes place on a section of the road along which zombies seek to get to the shelter of the rescued people. Your goal is to line up the soldiers on the road to face the monsters.
In order to start, you choose between two classes of fighters. Place a melee defense warrior in the front ranks, and set the shooter back. After you destroy all the zombies that drop coins and crystals, you can upgrade your fighters for the proceeds, which will fight much more effectively in the next level. And these kinds of improvements will definitely come in handy, especially if you do not forget that the enemies will also become stronger with each new level.
How to play?
Game controls are integrated into the graphical interface. Direct the mouse cursor to the desired element and press the left mouse button to activate it.