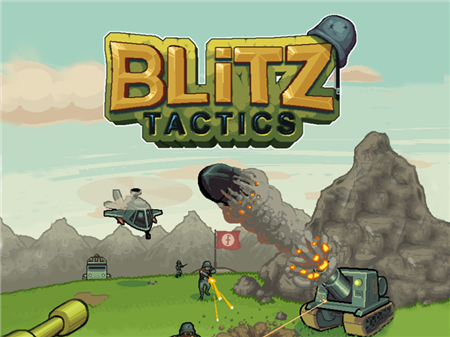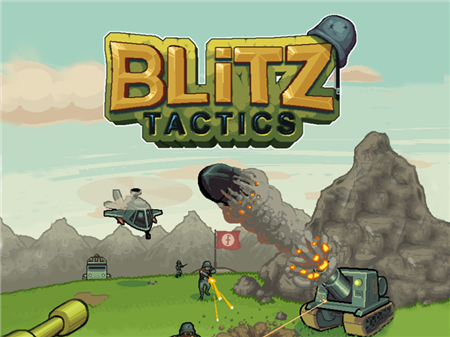 If you are a fan of turn-based strategies in which you need to solve complex problems and achieve your goals, then Blitz Tactics is worth your close attention. Here you have to fight with hordes of enemies and complete incredibly complex missions that seem impossible. The game will give you a lot of unique emotions and will be remembered for many years.
In addition, the gameplay is designed in such a way that you can always distract from the game and, if necessary, take a short break. It's totally an ideal solution for those who want to play interesting projects with the ability to constantly be distracted by everyday worries.
The main goal of the game is to capture the enemy flag. To do this, you need to get your soldiers to the location where the flag is and lower it. The difficulty lies in the fact that the military formations of the enemy will be located on the path of your troops. And this means that you are waiting for a harsh skirmish, in which few will survive. Carefully distribute forces on the battlefield and consider the huge number of accompanying factors. Timely calculate your strengths and make sure that you have enough reserve troops to take the flag. If this is not that case, then look for alternative ways.
Troops are moving along the route you set. Carefully look at how you lay out the path and make sure that enemy patrols will not wait for you along the route. If you understand that you will not have enough reserve troops that you will inevitably lose in the course of advancing into enemy territory, then choose a different path. In addition, consider the type and size of troops through which you plan a military campaign to the flag. If you are waiting for heavy equipment, then first defeat it with your tanks. Well, if you don't have the equipment of the same type, then just look for other points of approach.
With each new level, the complexity of the game will gradually increase and you will have to think more. Strategic planning is the foundation of success at Blitz Tactics. Learn to surpass the enemy not by number, but by tactical thinking, and then you will expect constant success!
How to play?
Both the troops and equipment control is carried out by the main organs of the mouse. All controls are rendered in the graphical interface of the game, where you can interact with each active element using the mouse cursor.