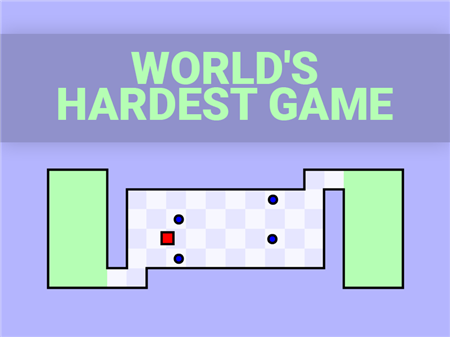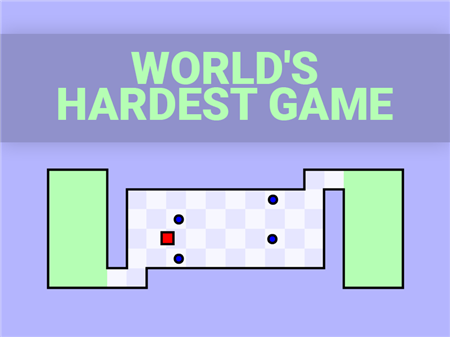 The name of this game is self-explanatory. This is not some clickbait or marketing attraction. This is really the most difficult game in the world (or, at least, almost). To make you understand the degree of difficulty in passing the game, many players can't even cope with the first level, throwing it without even being able to pass the initial stage of the adventure. However, along with such a high complexity, you will get a lot of pleasure from being able to overcome the next level and this feeling of victory and perfect action is expensive.
It is quite difficult to talk about the gameplay of the game, in which each level is unique and has its own set of tasks. However, in general terms, you control a cube that starts from the green zone and must end its path in another green zone. Everything, it would seem, is simple and clear. However, taking into account the enormous number of different obstacles on the way from one green zone to another, it becomes clear why the game is called World's Hardest Game.
You must not touch any foreign objects, especially those moving. And if on the first level you just have to cross along the field where dynamic objects move very quickly, then already in the second level this will not be enough. Now the game will begin to throw up additional tasks for you, like collecting all the yellow dots before you go to the finish line. This means that in this game even without the collection of additional components, everything is quite complicated, and the additional action will significantly complicate the already nervous situation.
It may seem to you that the game sucks the last nerve cells out of you, but when you stop freaking out, real pleasure will come. Despite the many difficulties in World's Hardest Game, there is no concept of life loss or restrictions in attempting to complete a level. When you die at a certain location, the game gives you more chances to try to pass it without errors. In such conditions, the many difficulties of the game turn into its advantages.
How to play?
Guide the square in the desired position using the navigation buttons. The control functions are duplicated on the classic ASDW unit. Acceleration or other additional functions in the game is not provided. This is the most difficult game in the world, remember?!