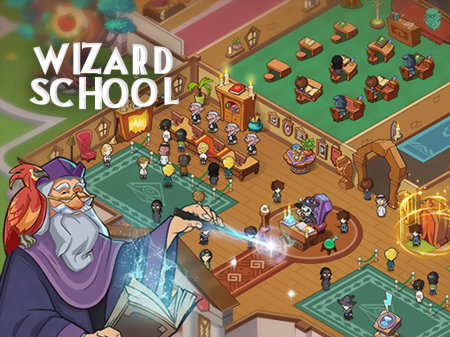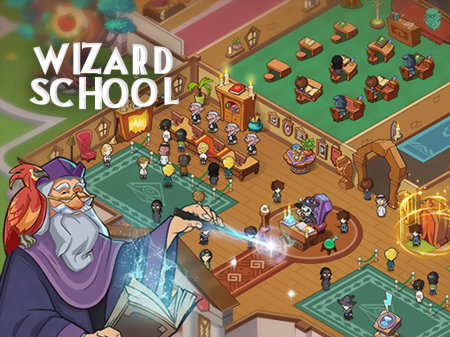 Every year, the genre of economic games in which the user is invited to build a series of buildings that earn money increases significantly. However, games of this genre where you have to improve the school of magicians have so far been very few, although the demand for them has always been steady.
The presented project decided to correct this unpleasant injustice and users appreciated the project, which brought together a large number of gamers. If you adore games where you have to build and develop something as well as the theme of magic schools, then Wizard School is your choice!
The game begins with the fact that several students arrive at the school, who immediately get acquainted with the rules of the educational institution. The system invites you to get acquainted with the mechanics of the game, shows the features of the process, and gives you the opportunity to immediately plunge into the atmosphere of the project.
Develop various divisions, classes, and other premises so that they start earning money for you. With the proceeds, you are able to buy new classes, study places, or improve various educational programs. Improve your school and build a real Hogwarts in the scope you wish.
How to play?
Game controls are fully integrated into the graphical interface so that the game is controlled via the mouse. Hover over the desired element, press the left mouse button, and activate certain actions.