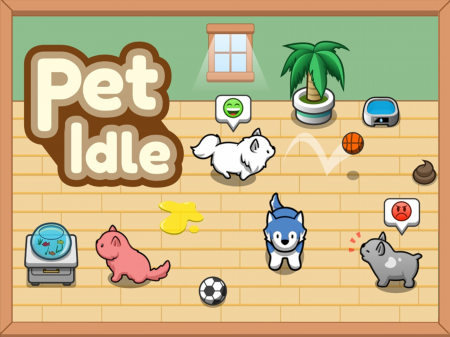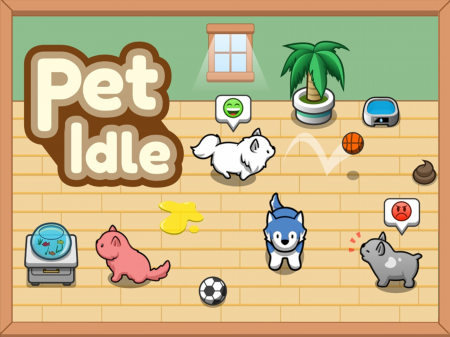 Pet idle is anything but idle in gameplay, especially at the beginning before anything is automated. For animal lovers it is a wonder. The pets generate your income, all of which you get to spend on them and their needs. There are certain gacha features which will keep you wanting for more resources to spend on "spinning" for a new, rare, pet… The chances for which are, as always, rather slim. This constant need of the two available resources will not just keep you playing, but keep you engaged as well.
When you do finally acquire a new pet, you get to spin for its characteristics and name it. The characteristics can be both positive and negative, in a wide range, per say, from your pet getting dirty easier to it earning more money for you.
The more pets you have the more needy the game is, always longing for more. Most of the activities you would do with your pets in real life are included here... eating, drinking and sleeping they can do on their own, all you have to do is fill up their bowls, but you can also take them to walks, bathe them, and... fish for them? Plant fruit and vegetables for them to eat?
All in all, the only read idle aspect of this game is the fact that your pets collect your resources even while you are not playing, which comes in handy when you need to purchase an upgrade or a new bed for your newly acquired corgi.
Truly something of a pinnacle of not highly budgeted pet-keeping games.