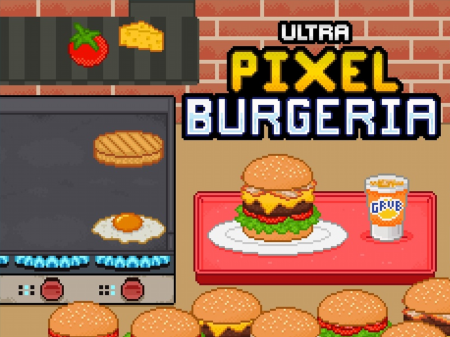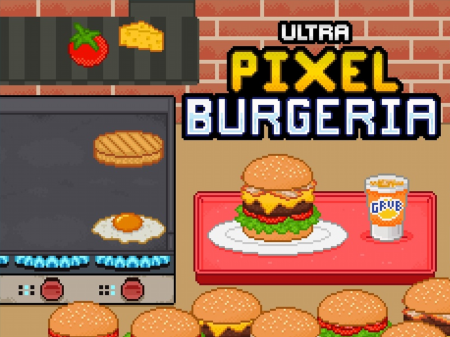 In case you love various arcade simulators that allow you to plunge into an incredible atmosphere, then the Ultra Pixel Burgeria will appeal to you both literally and figuratively.
The project is a kind of fast food restaurant simulator that will allow you to prepare meals and serve customers. Here the user is allowed not only to choose the right ingredients and put them into ready-made dishes but also to completely immerse themselves in the cooking procedure.
The game received high marks from specialized experts and a special mention is given to the pleasant, atmospheric, and unforgettable atmosphere in the style of eight-bit games from the 90s. If you want to get carried away with interesting tasks and try your hand at the restaurant kitchen, then put on an apron and start cooking!
You find yourself in the kitchen, where the system offers you to fill various orders. What is great about the game is that you will not just put the semi-finished products in one order, but you will cook delicious dishes from start to finish. For instance, to make a burger, you even have to bake a bun. And if you make a mistake in at least one cooking process, then fail the entire order, which will affect both your rating and the points you earn.
How to play?
Game controls are mixed so that the game is controlled both by means of the mouse and the keyboard. Moving the camera is performed by the A and D buttons, and interacting with any components (be it food ingredients, a stove, or knives) is done with the mouse.