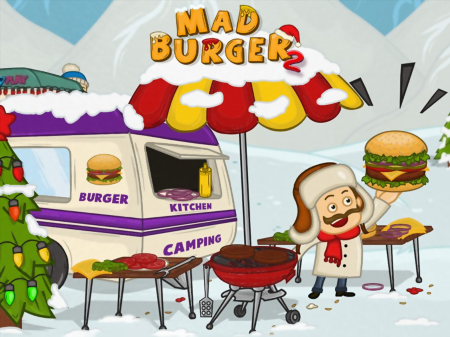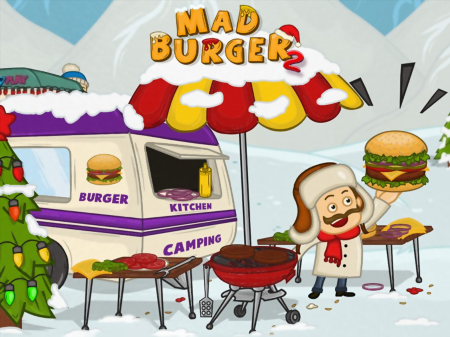 The presented game is one of the most enticing as well as addictive browser-based projects. The developer managed to combine simple mechanics, a bright picture, and clear gameplay, which is based on improving performance and records. It is this set of characteristics that makes the Mad Burger 2 a very successful game that collects a huge amount of positive reviews every month. Do you want to have fun at the computer? Then boldly launch the game and start throwing burgers!
Before you is a snow-covered location, where a large number of tourists rest. The game begins with you controlling a character who cooks a burger and throws it aside. Your task is to throw the burger as far as possible and improve your previous throwing distance.
The complexity of the game lies in several factors. Firstly, the burger can be thrown with different strengths, and the degree of success of the throw is regulated by a special indicator at the beginning. If you can time the throw so that the arrow is in line with the center mark, then the burger will fly fast enough. Among other things, the burger can bounce off different surfaces, roofs, explosive fireworks, etc. Each such bounce extends the range of your cooking projectile and allows you to collect more bonus components and points in flight.
You also have an opportunity to extend the flight time of the burger by holding down the left mouse button, which will activate the sauce accelerator located on the left side of the screen. In order to activate this bonus, you will need to buy it in the store. The further your burger flies, the more money you earn. Take advantage of improvements in the store that will allow you to throw a burger farther each time.
How to play?
The game is fully controlled by the mouse. Press the left mouse button to activate the throw or hold the left mouse button to activate such a bonus as the accelerator.