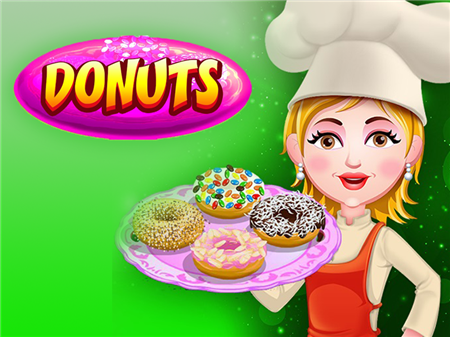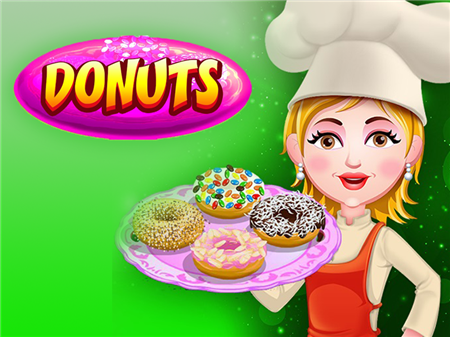 Donuts is a new, interactive, and educational game that will plunge you into the world of gourmet cooking. You will have to learn all the stages of preparing delicious desserts and try to create something unimaginable from the world of donuts. Ready to do culinary art? Then roll up your sleeves and grab the dishes!
The project has become extremely popular among a large number of users. And this is not surprising, given the low age category of the game, which allowed many parents to play Donuts with their children. Such educational games have a great effect on the overall development process in kids, which affects the popularity of the game around the world.
You control a mom who prepares delicious donuts for her daughter. For cooking, you need to take into account all the possible steps and add ingredients to the dish. The order of addition is also taken into account. This is a great way to learn what and in what order you need to add to one or another dish. Who knows, maybe your child will soon remember the procedure for making delicious sweets and invite you to do something similar together but in a real kitchen.
As the dishes are cooked successfully, your characters will raise their level, along with which the game will open new, more sophisticated dishes for cooking. Try to cook them all and become a real chef in the eyes of your child!
How to play?
Game control is put to the graphical interface of the game. You have an opportunity to interact with any objects via the main controls of the mouse. Point to the required component and drag it with the mouse in any necessary direction.