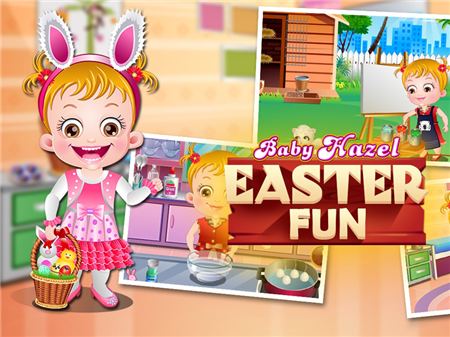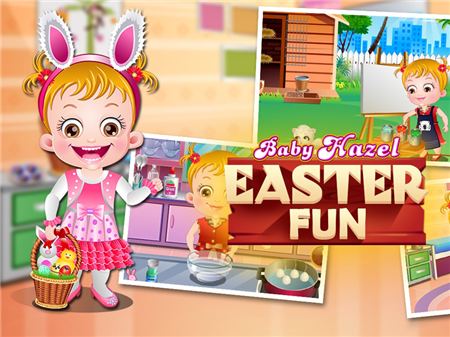 The series of games about Hazel is gaining popularity and this time her favorite character gets out of town, where she has to prepare Easter eggs for the holiday. In the game Baby Hazel Easter Fun you have to not only decorate the eggs but also go through all the stages of their production. You will have to feed the birds and create ideal conditions for the chicken to lay an egg. In the meantime, you are waiting for its appearance, you can brighten up the languid expectation of drawing and playing with pets.
The project received very good ratings not only from users but also from some medical centers that recommend parents to play with their kids Hazel easter fun. Ask your kid for advice, give him a game as a beautiful interactive fairy tale in which you will need to help the main character together. Games of this format have a very positive effect on the educational potential of the child.
Throughout the game, the system tells you the upcoming steps. All that is needed is to closely monitor the tooltips that will definitely indicate the further necessary actions. All processes in the game must follow in stages so that you will not be able to quit one thing and do another. Among other things, if you do not perform any specific action, then the further development of the situation will not happen. For example, if you don't fill the birds with food, then you will not be able to interact with other objects, not to mention that the chicken will not be able to lay an egg.
How to play?
Any interactions with various objects are carried out via the main controls of the mouse. Point to the object you are interested in and click on the left mouse button.