Virtual Families Cook Off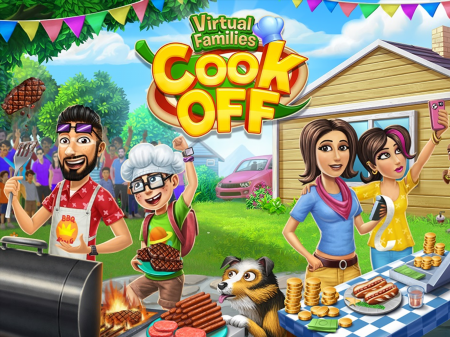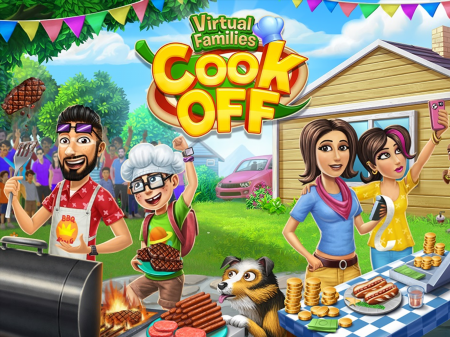 Virtual Families Cook Off
If you feel the crazy potential for barbecuing dishes and various sweets, then Virtual Families Cook Off will definitely appeal to you! The project will allow you to escape from everyday worries and plunge into the cheerful atmosphere of mobile restaurants that specialize in fast food for a long time. But it is worth remembering that you should not enter this game on an empty stomach, otherwise you risk overeating.
Are you ready to try your hand at the culinary arts and show everyone how to prepare the perfect burgers and other grilled dishes? Then boldly take the ingredients, light the fire and start cooking.
You are a master of delicious food preparation. Your task is to serve the maximum number of guests at the event. However, it is worth remembering that despite the visual simplicity, orders can differ significantly from each other. Someone likes burgers with a deep-fried cutlet, while other guests need to add an extra portion of sauce. Carefully study the requirements for orders and then you will not have any problems with cooking.
Among other things, it is important to remember that at the first stages the system will allow you to make mistakes, but a little later you will not be able to burn meat, make a large number of mistakes, or get confused among customers. Each such unpleasant oversight will have a very impressive price.
How to play?
Any interaction with dishes, ingredients, or customers is done via the mouse. Direct the cursor to the required component and activate it by clicking the left mouse button. With each new level, the system will add new components and new products. Skillfully combine them to fulfill orders and create real culinary masterpieces!