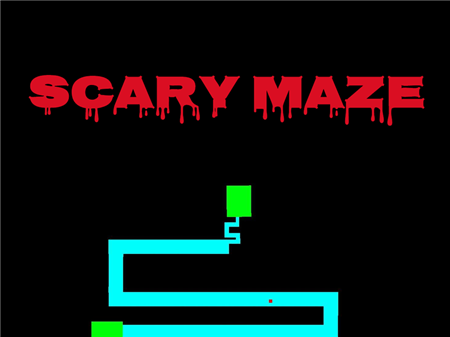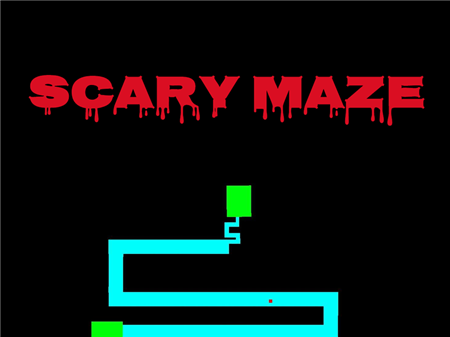 Now it's hard to find a person on the Internet who at least once has not encountered online games that are accompanied by frightening elements. We all at least once saw a video in which people tried to go through logic puzzles and were frightened by the suddenly appearing monster on the screen. If you have long wanted to play a joke on someone from your friends, then your attention is presented to Scary Maze!
In fact, the gameplay in Scary Maze is as simple as possible. All you have to do is move the point to the final mark and not touch the walls. At the same time, each new level significantly complicates the task by the fact that the corridors along which you lead the ball constrict and you will need more space for passing the level. However, there are no impossible levels and you will quickly pass to the final point.
Remember - the ball should not go beyond the pink path. It should not even touch the edge of this mark, otherwise, you will lose instantly and you will have to start the whole game process anew. Scary Maze does not provide savepoints that will allow you to return to the beginning of a certain level but not the entire game. Everything here is very strict and quite severe.
And if the first level does not present any difficulties at all, then starting from the second one, the player begins to understand that nothing simple is expected in this game and that he will have to seriously try to pass the level as accurate as possible.
But the third level will be a real surprise for your friend. Passing the track with an increased level of concentration will enhance emotions from a suddenly popping skull across the screen. Moreover, this happens at a certain level site, which requires maximum attention and immersion in the player's process.
We would like to recommend not giving the game to impressionable people or children. This can lead to serious mental disorders, which will negatively affect the health of your loved ones. But a mentally stable acquaintance can and should give a link while enjoying their unforgettable reaction after passing the third level. By the way, the game does not continue after the popping skull. Do not try to pass this level, it is the apotheosis and peak value of Scary Maze.
How to play?
Game control is fully regulated by the main organs of the mouse. The game depends on the graphical interface and shows an excellent level of accuracy of user-mouse interaction.