Adam and Eve: Sleepwalker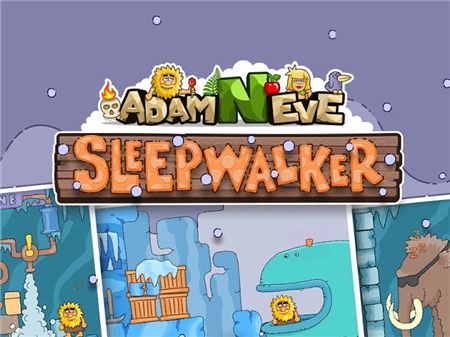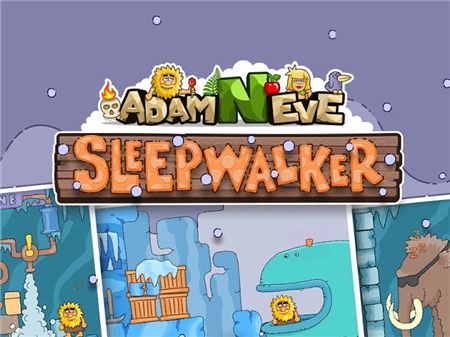 Adam and Eve: Sleepwalker
It's another game from the cycle of incredibly popular Adam and Eve. Each new version pleases us with new interactive adventures, in which Adam is more involved. Sleepwalker was no exception and you have to play for Adam. But the main feature of this version of the game is that your favorite character is walking in a dream and so that nothing happens to him along the way - you will have to carefully monitor him and clear his path.
Despite the uniform gameplay, each new version of Adam and Eve is in incredible demand among users. The game regularly receives its portion of positive reviews, both from specialized media and journalists, as well as from ordinary users. The ability to solve numerous puzzles allows you to fully enjoy the unique gameplay in bright and colorful locations, made in a cartoon style.
Adam suffers from a sleep disorder and walks through dangerous locations without realizing it. You will have to carefully monitor so that your hero does not fall into the clutches of a polar bear and does not drown in icy waters. In other words - carefully follow the path of your character and escort him to the final mark, where Eve wakes him up.
As in previous versions of the game, you will need to interact with various items that will allow you to remove obstacles from the path. If we are talking about ferocious animals, then you can try to distract them with various edible things or just scare them off with some strange thing. In other words, try various tactics of interaction that will help Adam safely and safely get to Eve.
Nevertheless, with each new level, the degree of difficulty in performing various tasks is becoming stronger. If at the initial levels to distract the animal, you needed to find some element, then click on it, a fish appeared on it that the bear was distracted with, then subsequent levels will force you to do several similar procedures, which greatly complicates the process passing the game. However, it is precisely in these elements that the whole charm of modern quest games lies. Enjoy every action performed and go through the game with a smile on your face!
How to play?
Game control is fully integrated into the graphical interface, which allows you to fully manipulate any active objects via the main mouse controls.