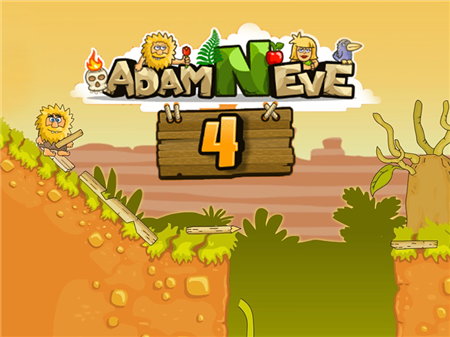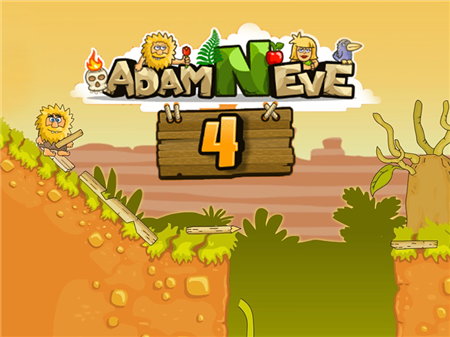 Everyone's favorite couple of Adam and Eve is back in an exciting new fourth part. This time you have to look for different ways to overcome the huge number of complexities and obstacles. Enjoy a full high degree of game difficulty and solve unique puzzles in order ‌‌to‌ ‌get closer to ‌your ‌goal.
You control a character who needs to go through numerous difficult obstacles and clear his way to new locations. To do this, you will have to try to interact with a huge number of static or not very static objects. Some levels will clearly hint at clues, but at other levels, you will have to seriously think about where there might be a solution. In this case, you will have to not only look for solid objects that need to be placed under burning coals or sharp peaks but also try to feed animals that can open the way for you in the right direction. Use all your ingenuity in order to solve a number of complex problems.
Adam seeks to find his beloved Eve and in some situations, procrastination will cost you dearly. However, do not rush headlong through numerous traps, since the price of error here is also extremely high. On the vast majority of levels, you can't harm Adam, then this probability will appear a little later. Try to avoid obvious problems and threats to your character's life. ‌ ‌
Some locations will require your close attention and the need to click on each leaf. Other levels will force you to attract other game characters so that they perform the action you need. If you find yourself in a hopeless, at first glance, position, then carefully look around. With a high degree of probability, the solution is in the most visible place and you simply did not notice it.
As you progress through the game you will meet new characters, some of which will help you, and the rest will negatively affect your process of passing the game. Learn to cope with various tasks and find a solution in the most unexpected places.
How to play?
The game abounds with ample opportunities for interacting with objects. However, the control itself is fully regulated by a graphical interface that you can use with a computer mouse. Any interaction with objects is done by the usual left-click of the mouse.