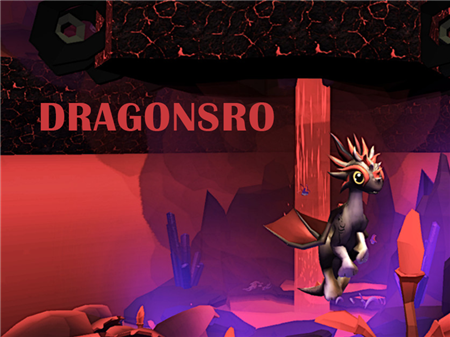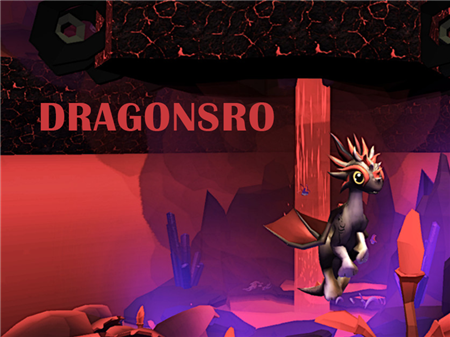 We live in a unique world where the glut of various game simulators has made it almost impossible for a modern user to surprise with something new. However, Dragonsro is that very case when even the most sophisticated gamers were pleasantly surprised as the dragon simulator is not just some regular race or a game about running characters. Here you have to completely penetrate the dragon's skin and act as you wish.
Your attention is presented to a small dragon who wants attention and friendship with other relatives. You join the magical world where many other dragons live, each of whom is trying to establish his life and have fun, as befits a dragon. To do this, you need to master the skills of flight and, just in case, learn to defend.
You are free to choose the tactics of your game. Some players prefer peaceful coexistence and only occasionally come into confrontation with each other. Others, on the contrary, lead an overly aggressive lifestyle on the island. Be that as it may - everything is largely up to you and the users with whom you find yourself in the game.
With each of your actions, the dragon gains experience, which ultimately can be converted into a level. The higher level your character, the older he gets. And with age, dragons become not only wiser but also stronger. Learn to properly manage your strength and you will be successful in an amazing and magical world.
All other dragons that are your neighbors are real players. For this reason, try to actively interact with them. Use text chat, discuss the rules of conduct on this server, or install your own. Enjoy a unique simulator that you definitely haven't seen anywhere else.
How to play?
Controlling the dragon is very simple and does not require special skills. The main block of navigation keys responsible for moving your character is placed on the ASDW buttons. The Space button is responsible for activating the upward flight. Temporary acceleration is activated with the left Shift key. The jump is carried out by pressing the Q button, dodging from enemy actions can be performed by pressing the R button, and going downhill - C. Two types of attacks are placed on both mouse buttons. Game control is very simple and intuitive.