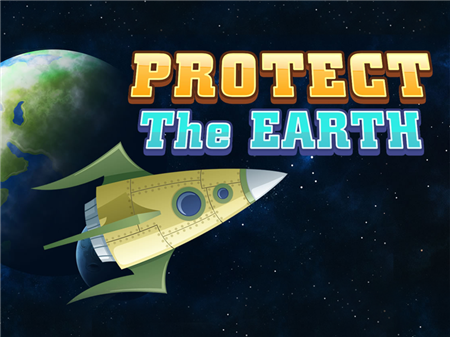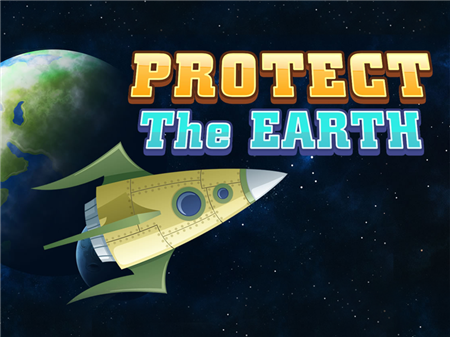 The presented project allows all of us to plunge into the good old days when everyone was keen on simple arcade projects in which it was necessary to shoot and destroy simple targets. Now you have the opportunity to fully experience what it is like to control a spacecraft, which must constantly conduct targeted fire at oncoming asteroids and other space bodies. The project received a huge number of positive reviews and became a favorite of a huge number of users all over the world. If you are ready to protect your beloved and home planet from the invasion of meteorites, we strongly recommend that you put on a spacesuit, get into a combat rocket, and move into orbit!
You control a combat rocket that shoots meteorites on the way to the planet asteroids. Your goal is to shoot down all celestial bodies before they fly up to the planet. To do this, you will have to actively move around the map and shoot accurately. It is important to remember that your rocket can shoot down objects not only with weapons but also with its own body. However, in this case, you will lose soon enough, since the rocket has its own ultimate strength and level of life.
As you progress through Protect the Earth, you will encounter numerous bonuses along with flying boulders. Such bonuses will look special and it is simply impossible to confuse them with targets. Your goal is to collect these bonuses and improve the potential of your rocket. Among these bonus rewards, you can get weapon improvements (both projectile speed and the number of tracer shots), an increase in the rocket body, life replenishment, rocket movement speed, and many other improvements. The game lasts as long as your planet is completely safe. As soon as you stop fighting with oncoming objects, you will immediately lose.
How to play?
Control is carried out by simply dragging the rocket across the playing field. This is done by simply clicking the left mouse button on an object, followed by moving the cursor to the required area of the screen.