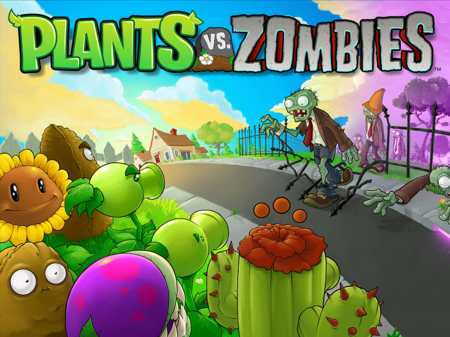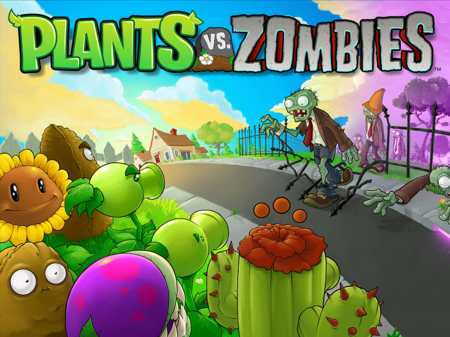 Everyone's favorite series of games, which was transferred to the browser version. It is worth noting that the developer did not just re-release the lightweight version of the game for the web, significantly reducing functionality and the game script, but transferred the maximum possible amount of content. Ideal for those who want to escape from the daily routine and not pick up the phone.
As in the full version, you start the game at training levels, where you are invited to try the mechanics of installing defensive structures and the interaction of plant towers and zombies is clearly demonstrated. The first few levels may seem simple and boring in some places. However, as soon as you complete the training, you will face real challenges.
The main goal of the game is to prevent hordes of zombies from reaching your home. In order for the zombies not to reach their goal, various unique shooting plants are set up on the field, which are called upon to protect the home at the cost of their lives. As you progress through different levels, you will discover new plants and new bonuses that you can use.
Competently choose different types of weapons in order to organize the most effective defense of the house. Check what type of zombies you have to face in the upcoming level to correctly select a set of defensive plants. Among other things, you will have to improve the current plants to improve their combat values. In other words - use all possible tools in order to end each new game as the winner.
The game uses a universal currency in the form of "suns". They can be collected directly during the battle and they are mined in two main ways. Either randomly, falling from the sky, or through the generation of grown plants. However, do not forget that the number of cells for growing plants on the battlefield is limited. If you force the whole field to the sunflowers that generate the suns, then you will have no room for plants that bombard zombies. The organization of defensive redoubts should be approached with maximum attention.
How to play?
All controls are rendered on the graphical interface of the game. Any interaction with the characters is regulated by the main organs of the mouse. Construction, improvements, resource extraction, and all other actions are carried out by the mouse cursor.