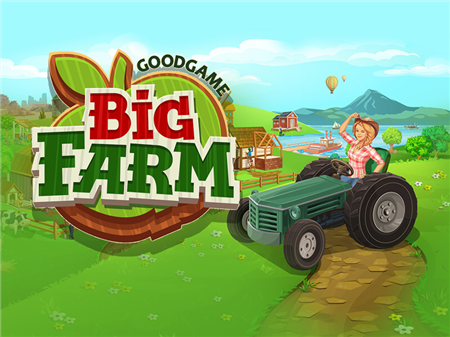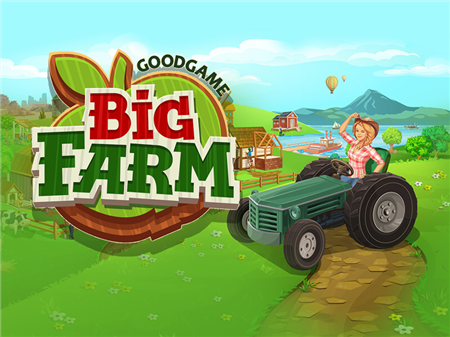 The Big Farm Game only at first glance resembles a standard "grow and harvest" game. In fact, you do not find yourself in some simple farmer simulator, but in a real industrial-food paradise, which will introduce you to numerous adventures and a world full of interesting trials. Build buildings, expand your possessions, sow fields, complete missions and you will find a huge number of unforgettable hours that you will spend with pleasure in your own farmland.
The game has a huge number of different crops that you can grow in your fields. It is important to remember that the beginning of the game will not open to you all the possibilities and a rich list of plants. With each new level that you will receive for completing various tasks, new opportunities will open up for you.
You can improve buildings, production processes, fields. Almost any functional construction can be improved. Each new improvement significantly increases the functionality of the building or field. You will be able to extract more or produce resources faster. In other words, any improvements will make your gameplay easier. However, you should not build the goal of improving all contractors in the first place. Carefully distribute your forces and resources, because in the game there are a huge number of different goals.
You didn't think about the fact that you will consume all the grown resources on your own? The game has an amazing market that offers you to carry out specific deliveries of various resources. Take on the fulfillment of only those contracts that you master at the moment. No need to chase the amount of money that they offer for particularly difficult tasks until you get enough strength.
You are a participant in a vast world in which countless players build their farms. Compete for the title of the best, build the most colorful and attractive farm, and trade with other players. Immerse yourself in the limitless world of shopping opportunities and a friendly community.
How to play?
Absolutely all control in the game is done with the mouse or touchpad. The gameplay is controlled by the graphical interface of the game, which is complemented by tips and is accompanied by a short learning process.