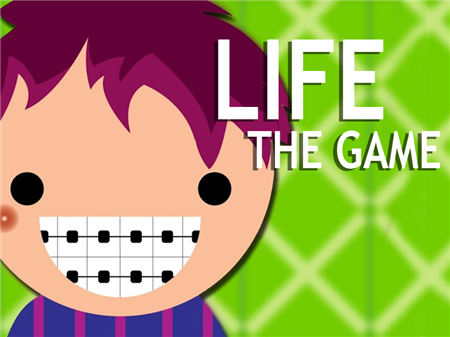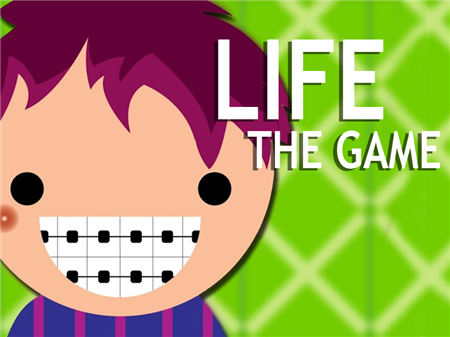 It's truly an ironic and exciting game that will lead you through all stages of life and allow you to fully enjoy the main problems of each of the life periods. The Life The Game has become one of the projects that are not afraid to show all the difficulties of human life and even knows how to laugh at most of the everyday aspects. Ready to look at your life from a new angle? Then let's get started!
The game will force us to go through all stages of life, from birth to death. At the same time, no one says that it will be easy and you do not have to fight for the usual things. We will fully experience all this already at the stage of birth, where you yourself will need to be born without the help of doctors or anyone else. Click on the active marker when it is in the appropriate field and each such hit will allow you to get a little closer to birth.
The next step will be the development of speech. You will need to learn various sounds and try to reproduce them. Besides, each new sound will appear even faster than the old one. This means that you need to successfully get through all the sound icons, which will eventually allow you to learn how to speak. Such accelerations not only significantly complicate the task, but also do not allow you to fully relax.
After all this, you will begin to face a conscious age, where you will have to study, get a job, find a couple, get married, have your own children, enjoy middle age, and retirement period. All these stages will teach you to act in a certain order and with a certain frequency. You will get acquainted with the most common stereotypes that relate to one or another period of life and in each similar period, some charms cannot be replaced by something else.
Each new stage in life will carry a certain series of difficulties, ranging from acne and peer pressure to sorting drugs in old age, but you need to go through all these stages with the perfect result, otherwise, the game will force you to go through the task again and again, until you understand how it must be performed. This is a great example of what you need to do to be happy.
How to play?
The whole game control is regulated via the main organs of the mouse, which allows you to solve tasks in the most accessible and understandable way.