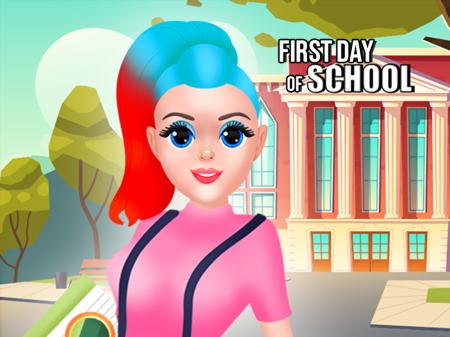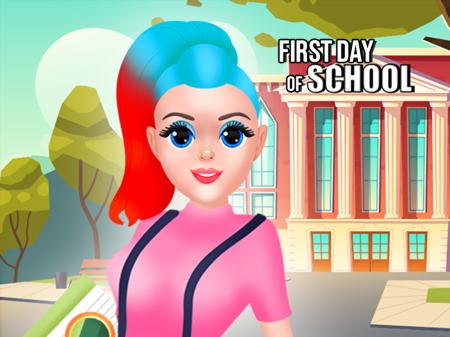 Games in which users are asked to create an image for characters are in reasonably steady demand. Such projects are very popular among creative individuals who adore combining various styles in makeup, costumes, and accessories. Thanks to projects like the First Day Of School, it is possible to take a completely new look at familiar things and create something completely unique. Are you ready to show your skills and demonstrate to everyone what refined taste is? Then boldly launch the game and start creating!
Your main task is to create a look for four girls who are going to school. It is crucial to approach this matter as responsibly as possible as you need to remember that for the game characters this day at school is the first, and it is simply impossible to make a first impression twice.
To begin with, you will have to do makeup and create a certain style for the characters. Pick up any little things, from the shade of cosmetics, ending with a gradient hair color. Choose accessories in the right colors and then complete the look with designer pieces.
How to play?
The game is fully controlled by the mouse. Move the cursor over one or another object and press the left mouse button to activate it.