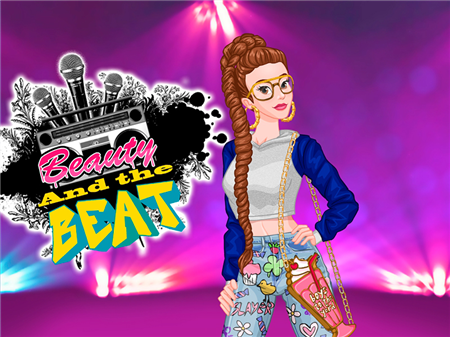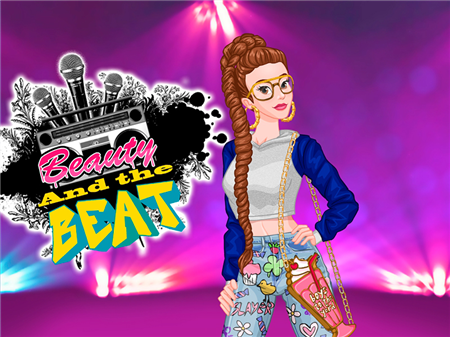 Perhaps in the world, there is no person who at least once in his life did not dream of becoming a real pop star. Imagine yourself as a performer of great hits, which are distributed in millions of copies around the world. This is an unforgettable feeling that can captivate anyone and transfer to the magical world of adventure.
You are a talented princess who possesses a truly angelic voice and all the potentials in order to become a superstar. All you have to do is create an appropriate image and record a couple of incredibly memorable hits. Everything else is a matter of technology.
And so, you are getting ready for the big day - recording your first hit. Since this is a very significant, important, and memorable day, you need to choose the appropriate outfit. In the end, we live in the era of social networks, where there are memorable moments from all the more or less important points. And what could be more important for a million future fans than the moment they recorded their favorite song? For this reason, carefully and enthusiastically select an outfit. The game will offer you a choice of several options for each of the elements of the outfit so that you try on and determine the best choice of all the proposed ones.
After choosing your dazzling outfit, go to record your track, which will captivate the hearts of a multimillion-dollar audience. When recording a song, you don't have to take any action in the game, because your character already knows what she is doing. You just need to enjoy the moment and your upcoming glory.
After recording the first hit, you will have to change clothes and prepare to record the second. It's strange if a superstar is dressed in the same outfit when they washed down two incredibly significant songs, right? Go to the dressing room and try out new outfits that will become a visual part of your success.
You can try different styles of clothing so that your performer is remembered by the audience as a multi-faceted person who knows what the right choice of a quality outfit is. Conquer the stage and become a real icon of fashion and music!

How to play?
Game control is fully regulated by the main organs of the mouse and integrated into the graphical interface of the game. Change of suits is carried out by a simple choice from those offered in the wardrobe. Left-click on your favorite outfit and enjoy your costume.