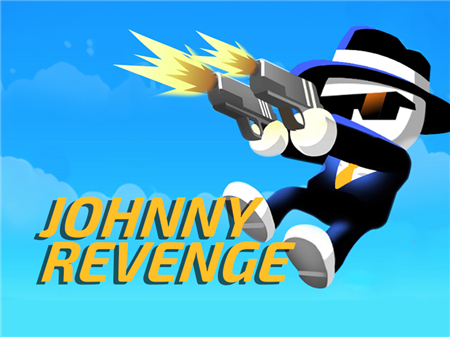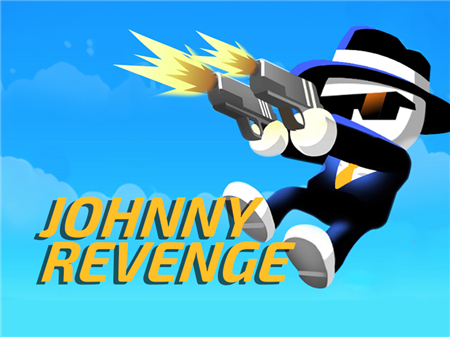 It's truly a perfect game for fans of dizzying stunts in the Hollywood style. You have to crush enemies in the slow mode and save the hostages. This and much more awaits you in a dynamic game that does not forgive errors. The adventures of Johnny are offered to your attention, from whose reckoning you cannot hide!
You have to control a character who, in slow motion mode, will break into the crowds of enemies and shoot enemies one by one. In this case, the goal of the game is to free the hostages and successfully complete the level. You should remember that each shot carries great value. First of all, because the cartridges are limited and if you shoot for nothing, you will certainly be shot yourself. In addition, the character will have a limited amount of time in order to shoot down enemies, which directly affects the importance of aimed shooting.
As you play the level, you will find telephone booths that are both control points and a place where your character can safely reload his weapons. If you make a mistake or die, then you gonna revive near the last visited checkpoint.
First of all, you need to wait until your hero reaches the position most convenient for firing. At the same time, you can either shoot enemies one at a time or shoot at an extraneous object that can somehow detonate. For example, such objects are fuel barrels, near which opponents often stand. Instead of taking a few shots at a crowd of enemies, you only need to fire one cartridge into the barrel and everyone who stood next to it will be instantly eliminated. But remember - if you miss a convenient moment for a shot, then you yourself will be at the victim's place. The game does not forgive slowness and does not give too much time for decision-making.
As you progress, you will meet hostages that are controlled by bandits. Your task is to free them from captivity and in any case, do not hit any of them with a stray bullet. It will also lead to defeat and you will be forced to start the game from the last saved control point.
How to play?
The control is regulated by the graphical interface of the game and the main organ of the mouse. All you have to do is press the left mouse button in order to shoot.