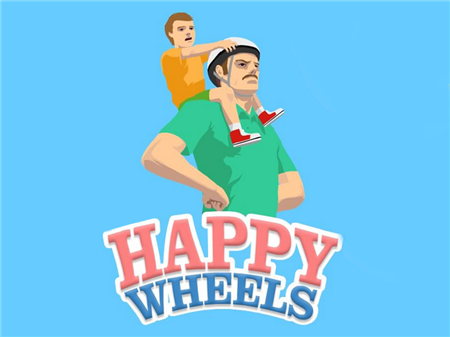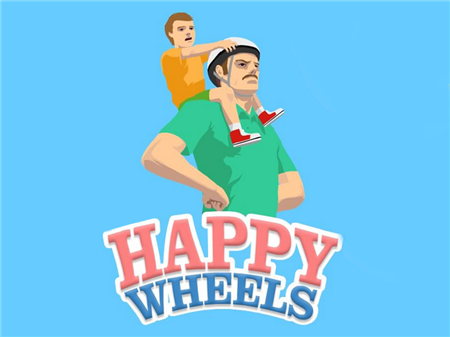 It is here that you really can meet funny wheels! We'll warn you right away - the game is full of blood and violence. And for this reason, it is not recommended for children. But cynical adults who need to take a break from everyday routine are welcome! Get ready for black humor and ambivalent feelings. You are guaranteed to hate yourself for what you have to laugh at in this game. If you are ready to mentally overcome new stages of your own life, then proceed to the game!
At the beginning of the game, the system will prompt you to choose one of four characters for which you have to go all the way from start to finish. All the characters control various means of transportation, from a wheelchair to an electrically controlled supermarket trolley (which will be available in the full version of the game).
Each vehicle is unique and has its own physics. Before choosing any one specific way of transportation you should try your hand at all types of wheels. If you started to cope with ease with a certain character, then it's time to start passing for another. Who needs these simplifications, right?
Each of the vehicles as well as drivers behaves differently on certain sections of the road. At least this fact is worth trying to pass the game driving each of vehicles and controlling all possible drivers. However, it is worth remembering that all characters you control are equally susceptible to damage and you can equally shred yourself into small pieces.
The game requires a vehicle to come to the finish line. Therefore, try to do everything so that at least a small part of your rider can ride the bike or Segway. And there are a lot of reasons to worry that this may not happen on the map. The slightest turn in the wrong direction and you have already lost two legs. Yes, these are the realities of Happy Wheels!
If you coped with all the difficulties of the proposed map, then try to create your own meat grinder with an infinite number of obstacles. To do this, the game provides for the mode of map designer.
How to play?
Vehicle control is regulated by the navigation buttons on the keyboard block. Up and down arrows are responsible for the degree of acceleration of the vehicle. The side buttons indicate the tilt in favor of a particular wheel axis. Each vehicle is controlled and "felt" in its own way, so we can not give universal advice on drivings all the vehicles in this game.