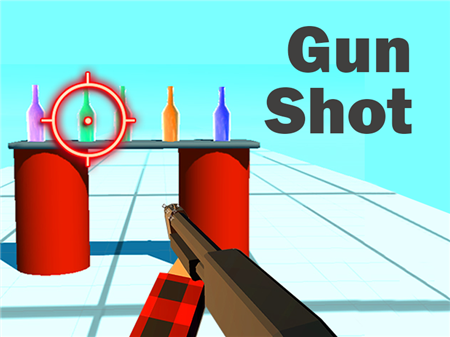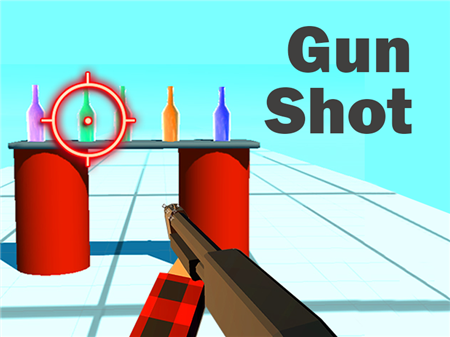 It is difficult to say how many people live on our planet who have ever dreamed of shooting from real weapons. Gun Shot offers such an opportunity within the framework of a simulator, but of sufficient quality and fun. You will have to aim fire at a large number of targets, each of which will bring you additional game points and teach you how to shoot even more accurately.
The game has become so popular that its online dynamically increases with each new month. While most modern browser games, after a certain amount of time, begin to lose their audience, Gun Shot only expands its own fan base, which certainly pleases the developers.
In the game mechanics of Gun Shot everything is extremely simple, understandable, and predictable. You need to aim at both static and moving objects and hit them. The system offers you a certain number of shots and gives you a certain number of targets. If you cope with the task at hand, you will move to a new level. And if you can't hit all the targets the first time around, don't worry! Try to go through the same level again. Sooner or later, you will succeed and you will show the whole gaming community who the real master is here. Shoot down targets, earn money, buy new weapons with the proceeds, and shoot down targets even more effectively.
How to play?
All controls are placed on the main organs of the mouse. Just move the cursor over the required targets and shoot by pressing the left mouse button.